Family & Community Medicine Residency
College
Center City Campus
Sidney Kimmel Medical College
Degree Earned
Program Length
3 years
Program Type
Requirements
Call to Actions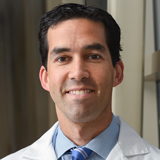 Leadership
Position:
Program Director, Department of Family Medicine Residency Program
Diversity, Inclusion & Social Justice
The Department of Family and Community Medicine and our residency program are committed to training health care professionals who serve diverse communities with culturally sensitive, comprehensive and quality care. We believe that a diverse and inclusive environment is key to achieving excellence in our missions of patient care, education and research and seek to recruit a group of individuals for our training program varied in backgrounds and interests. 
Our Department's Social Justice, Inclusion, and Health Equity Committee is chaired by our Associate Program Director, Dr. Krys Foster, and works towards dismantling the inequalities that impact teams, patients, families and communities we serve. Our residents participate in this committee and have been integral to this work being done.