Family & Community Medicine Residency
College
Center City Campus
Sidney Kimmel Medical College
Degree Earned
Program Length
3 years
Program Type
Requirements
Call to Actions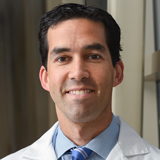 Leadership
Position:
Program Director, Department of Family Medicine Residency Program
Program Contact
Position:
Residency & Education Coordinator
Jefferson Family Medicine Residency Applicant Webinars
Please Join Us
Please join us for a chance to meet with our faculty and residents for an information session about our program. We will provide an opportunity for Q&A as well as share what makes our program unique.
Upcoming Webinar
Wednesday, September 16, 2020
8:00 PM ET / 5:00 PM PT 
If you can't make it to the webinar, no problem - they will be available as an on-demand recording for those who cannot attend. 
We look forward to you joining us!