Life at Thomas Jefferson University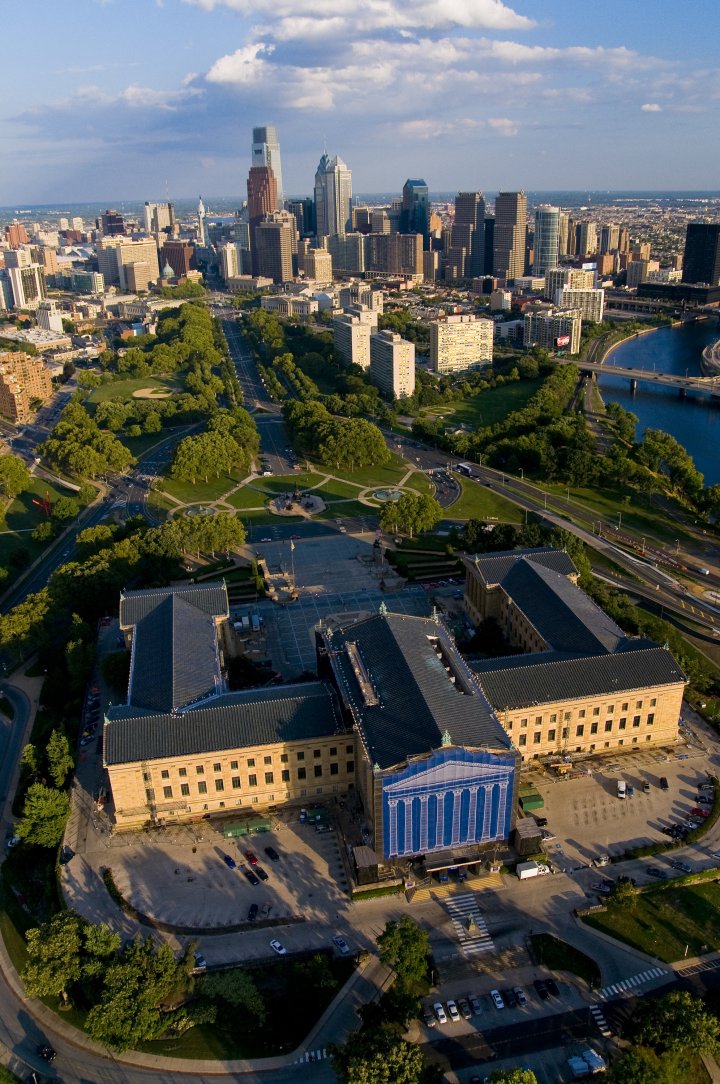 Philadelphia offers a unique variety of attractions, culture, entertainment and activity that is sure to bring a smile to your face.  Sure, it has cheese steaks and the art museum (you know the famous steps where Rocky ran), but the city is also an East Coast hot spot – from outdoor cafes along Rittenhouse Square to the cobble–stoned streets between 2nd and 4th near Market Street buzzing with bars and boutiques and of course our premier arts and entertainment district known as the Avenue of the Arts.
Philadelphia is a city where colonial homes on cobble-stoned streets lie next to affluent avenues filled with museums, cafes and lively night spots.  The City of Brotherly Love is one of the most ethnically integrated cities in the United States.  It is home to a diverse population descended from African Americans, Asian, Eastern European, Irish and Italian immigrants. 
In Philadelphia, you can find almost anything and everything just a few minutes' walk away.  From convenient corner stores, coffee shops, and video stores, to trendy restaurants nightclubs and theater, Philadelphia has the amenities of any major city.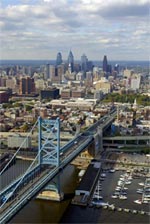 Some residents choose to live in the city for the ease and convenience of living near Jefferson plus they enjoy having immediate access to diverse entertainment.  However, the suburbs of Philadelphia do not lack for entertainment possibilities.  Some of the best restaurants are located in Manayunk, roughly 20 minutes west of center city Philadelphia.  Many smaller clubs, bars bookstores and coffeehouses can be found throughout the suburbs of Philadelphia.
Philadelphia is most famous as the birthplace of American Independence and the home of the Liberty Bell.  Betsy Ross made the first American flag here and we were once the capital of the United States.  Jefferson is proud to be situated just a few blocks from the most historic square mile in America – Independence National Historical Park.  Here you will find the Liberty Bell and Independence Hall where the 13 colonies adopted the Declaration of Independence.
For more information about Philadelphia and surrounding areas, see www.visitphilly.com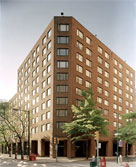 On-campus Housing. The on-campus residential facilities are conveniently located within walking distance of Philadelphia's shopping, cultural, and recreational activities.
An on-campus housing assignment is guaranteed to eligible first-year students.  Interested parties are invited to apply for an apartment or residence hall space prior to acceptance to the College. 
See the Housing Office website to access:
detailed information, photos and rates of each facility
FAQs about parking, laundry, key pick-up, etc.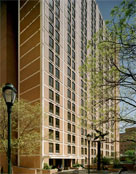 Off-campus Housing. Living off-campus is often less expensive than living on-campus and many of the options available have more character than the on-campus residences.  When searching for off-campus housing, keep in mind two important factors: security and proximity to Jefferson.  Look for a secure area in which to live.  Talk to residents of the area that you are considering and visit the area at night (not alone, of course!).  Sometimes neighborhoods that are fine during the day are not so fine at night.  Also, look for a secure building (e.g. intercom systems, front desks and doorpersons) and avoid first-floor apartments.
If you decide to live off-campus, begin looking for a place to live as soon as possible. One fun way to do this is to walk around the area looking for "FOR RENT" signs. Also, check the listings on the Off-Campus Bulletin Board online or in person on the first floor of the Edison Building (located at 130 South 9th Street).  Visit the Department of Housing and Residence Life as it provides an off-campus housing service and has good sources of information.
The Housing Office provides an off-campus information service. You should begin your search for off-campus housing in March/April.  This will provide you with enough time to identify the various accommodations available.
The Housing Office also maintains a comprehensive guidebook of off-campus options.
Jefferson affiliates interested in off-campus accommodations can request information by contacting the Alternative Housing Coordinator at (215) 955-6479.
SEPTA | (215) 580-7800
Southeastern Pennsylvania Transportation Authority, is Philadelphi'a public transportation system.  It is quite extensive, serving not only the city of Philadelphia, but also all of the outlying suburbs, including New Jersey and Delaware. 
BUS
Schedules are available at the SEPTA office at 1234 Market Street (next to the LOEWS Hotel) and the Jefferson Station ticket office, inside of Fashion District Philadelphia.  Routes and schedules change often.
SUBWAY
There are two main subway lines: the north and southbound Broad Street line and the east and westbound Market Street-Frankford line.  The Broad Street line station nearest Jefferson is on Broad Street between Walnut and Locust Streets.  The Market Street-Frankford line can be accessed near Jefferson at 11th and Market Streets.
REGIONAL RAIL LINES
Trains travel to almost all of the Philadelphia suburbs and Philadelphia International Airport, leaving from Jefferson Station at 11th and Market Streets (Fashion District Philadelphia), just a few blocks from the Jefferson campus.
PATCO | (856) 772-6900
Port Authority Transit Corporation is New Jersey's public transportation system.  This high-speed line travels to and from New Jersey.  The PATCO station nearest Jefferson is at 10th and Locust Sts.
---
AMTRAK | www.amtrak.com | 1-800-USA-RAIL (1-800-872-7245)
The train station is 30th Street Station, located at 30th and Market Streets.


---
GREYHOUND/TRAILWAYS BUSES | http://www.greyhound.com | 1-800-231-2222
The bus terminal is located at 10th and Filbert Streets adjacent to the Reading Terminal. 
---
TAXIS | Yellow Cab (215) 922-8400 | United Cab (215) 625-2881 | Uber www.uber.com/ride | Lyft www.lyft.com/cities/philadelphia-pa