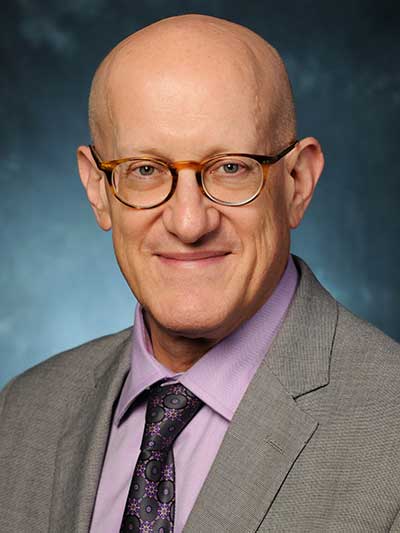 President, Jefferson Health
Senior Executive Vice President, Thomas Jefferson University
Bruce A. Meyer, MD, MBA, is President for Jefferson Health and Senior Executive Vice President of Thomas Jefferson University (TJU). He reports to Stephen K. Klasko, MD, MBA, President of Thomas Jefferson University and CEO of Jefferson Health.
Jefferson Health is the umbrella name for Jefferson's combined clinical services offered in South Jersey and Philadelphia, Montgomery and Bucks Counties – including 14 hospitals and more than 40 outpatient and urgent care centers – and TJU, our parent organization and the academic arm of our institution. Jefferson Health currently employs 2,600 physicians, and our combined clinical and academic enterprise has an annual operating budget of $5.2 billion*.
As Jefferson Health's clinical leader, Dr. Meyer is overseeing its transformation into a single, integrated system to establish consistent, enterprise-wide standards to ensure patients receive reliable and convenient access to high-quality and safe care and convenient appointment scheduling at every Jefferson practice, regardless of location, size or type care. As Sr. Executive VP of TJU, Dr. Meyer is working closely with Dr. Klasko and Jefferson leadership to advance the organization's mission across its academic, clinical, innovation and philanthropy pillars.
Dr. Meyer was formerly Executive VP for Health System Affairs, Executive Director of the Faculty Practice Plan and Professor of Obstetrics and Gynecology at UT Southwestern (UTSW) Medical Center in Dallas, Texas. He had responsibility for the university hospitals (including the design and construction of the 460-bed William P. Clements Jr. University Hospital) and clinics as well as UTSW's contracts with Parkland Health and Hospital System and Children's Medical Center of Dallas. He also served as Chair of the Board of the UTSW Accountable Care Network, which includes the UTSW Clinically Affiliated Physician Network. In addition, he was the inaugural Senior Executive Officer of the Southwestern Health Resources Population Health Service Company, including 84,000 covered lives under the Medicare Shared Savings Program and another 280,000 under various fee-for-value contracts. On the academic side, Dr. Meyer held the T.C. Lupton Family Professorship in Patient Care. Dr. Meyer's earlier roles included Vice-President for Medical Affairs, Associate Dean for Health System Affairs, and Executive Director – Faculty Practice, for the UTSW Medical Center.
Prior to joining UTSW in 2007, Dr. Meyer was Chair of the Department of Obstetrics and Gynecology at the University of Massachusetts Medical School in Worcester, and President/CEO of the UMass Memorial Medical Group (the University Faculty Practice and Community Affiliated Physicians). Previously, he served as Interim Chair, Vice Chair and Director of Obstetrics and Maternal Fetal Medicine at SUNY-Stony Brook as well as at the University of Missouri-Kansas City.
Dr. Meyer has authored over 70 peer-reviewed publications, won multiple teaching awards and at various times, served as a Residency Program Director, Fellowship Director and Clerkship Director.
Dr. Meyer received his MD from the UTHSC – San Antonio, did his residency and Maternal-Fetal Medicine fellowship at UTHSC – Houston, and earned his MBA at the University of Tennessee.
*Fiscal Year 2017 data