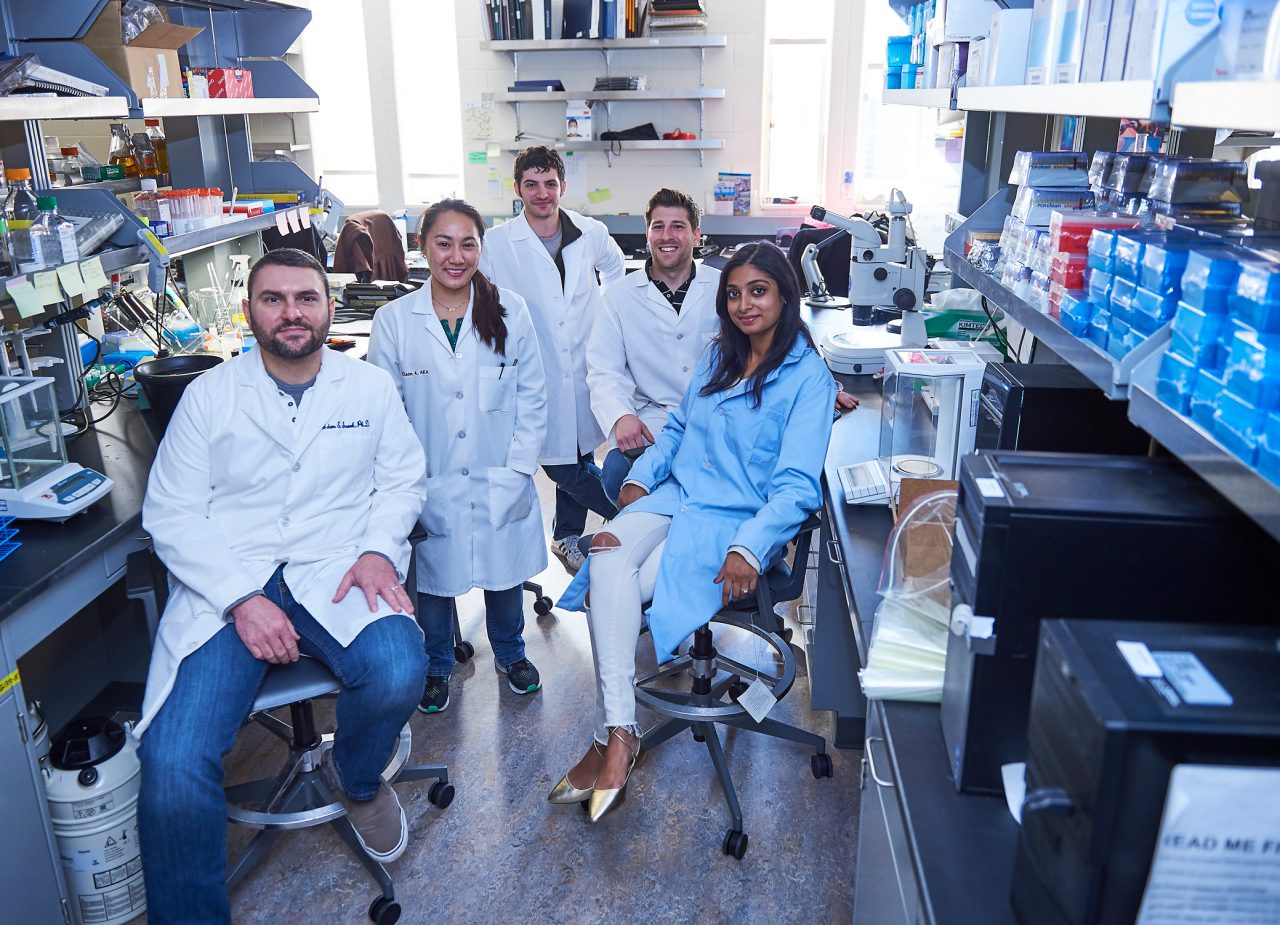 JCLS Alumni Association
The Jefferson College of Life Sciences (JCLS) Alumni Association represents more than 2,500 graduates. All alumni of JCLS (formerly the Jefferson College of Biomedical Sciences) programs, including Philadelphia University legacy programs, become members of the Association upon graduation.
By staying engaged with Jefferson, you will find opportunities to connect with classmates and faculty, mentor current students, and shape your career path.

Officers
Elaine Z. Francis, PhD '78 Anatomy
President & Chair, Bylaws Committee
Nicholas Siciliano, PhD '15 Immunology & Microbial Pathology
Vice President & Chair, Alumni Awards Committee
James Foley, PhD '76 Physiology
Secretary
Alumni Representatives
Lisa M. Ambrose-Lanci, PhD '09 Molecular Cell Biology
Pooja (Talati) Bhavsar, PhD '15 Biochemistry and Molecular Pharmacology
Chair, Nominating Committee
Michael S. Blank, PhD '79 Physiology, FACB
Immediate Past President & Chair, Strategic Initiatives Committee
Tom Knudsen, PhD '81 Anatomy

Crystal Kraft, PhD '16 Cell & Developmental Biology
Michael A. Matrone, BS '02 Biology, PhD
Michael J. Powell, PhD '11 Genetics
Kevin Renahan, MS '11 Pharmacology
Adam E. Snook, PhD '08 Immunology

Upcoming JCLS Alumni Events
Tuesday, October 6 - Thursday, October 22 | Online
JCLS Alumni Celebration
Join the Jefferson College of Life Sciences Alumni Association in celebrating the 50th anniversary of the Jefferson College of Life Sciences with programs throughout October.