Jefferson Hits the Runway at New York Fashion Week
Seniors Robin Skodi and Marquies Smith presented boundary-pushing, statement-making collections at NYFW's Emerging Designers Show on Feb. 8.
It's Our DNA ...
An innovative partnership with fashion design alumna Mary Lynne Bercik '90 plays a significant role in the founding of the groundbreaking Jefferson Institute for Bioprocessing (JIB).
Fashionista Names Jefferson One of the Top Fashion Schools in the World
The influential website highlighted the University's holistic approach to fashion design education.
Fostering Innovation & Discovery
The Jefferson Institute for Bioprocessing (JIB) is the first – and only – specialized education and training institute for biopharmaceutical processing in North America that combines commercial single-use processing equipment with the internationally recognized National Institute for Bioprocessing Research and Training (NIBRT) curriculum.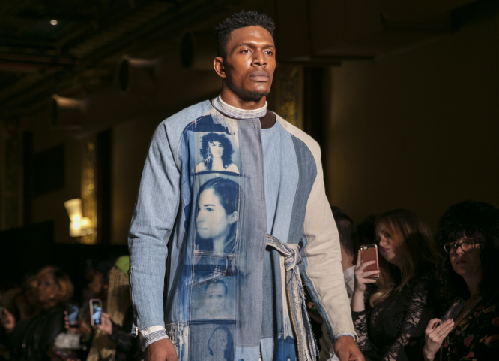 Fashion Students' Collections Shine at New York Fashion Week
Two Jefferson fashion design students were invited to showcase their work at the Designers' Premier show as part of New York Fashion Week in February.
Discover Jefferson
Built from the legacies of two renowned institutions, Philadelphia University and Thomas Jefferson University, Jefferson is crossing disciplines to reimagine the way you learn. Here, your learning will intersect with various fields of study to give you an education built for the 21st century.