We Improve Lives
An outfit that fixes your posture. Headphones designed to heal. A club for financial literacy. 3D-printing the irreplaceable. At Jefferson, we are helping to redefine what's humanly possible and changing higher education to provide our students with unparalleled value. Through our distinctive and award-winning 21st-century curriculum, you can dream bigger, think bolder and create what's next.
18th Annual Jefferson Gala
For almost two decades, the Jefferson family has gathered together for the annual Jefferson Gala. While 2020 is going to be different, we still set out to make it the best gala yet. Join us for this year's virtual extravaganza. See below for sponsorship opportunities and ticket information.
Updates on Our Spring 2021 Semester
Coronavirus (COVID-19) Information
The health and safety of the Jefferson community are of the utmost importance to us. As we continue to closely monitor the coronavirus (COVID-19) impact on our students, faculty and staff, our dedicated site contains updates to the Jefferson community and general information about COVID-19. 
Ramily Market Works to Ease Food Insecurity Burden
Roughly one in three college students struggle with food insecurity. "These challenges all have been magnified with COVID-19," says Dr. Charles Pohl, vice provost of student affairs. To address food insecurity at Jefferson, the University has expanded its Ramily Market to the Center City campus.
Discover Jefferson
Our campuses are tradition-breakers and beautiful places to learn. We cross the city and the suburbs. From our vibrant Center City campus to our East Falls grounds and beyond, each location offers a unique learning environment to experience all that is Jefferson.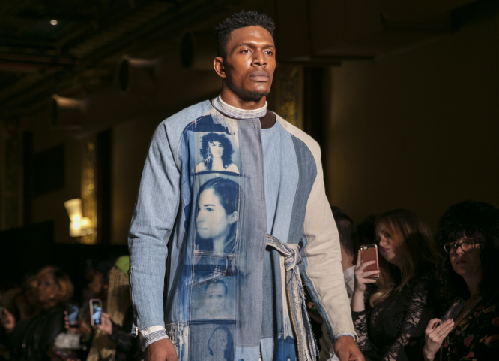 Fashion Students' Collections Shine at New York Fashion Week
Two Jefferson fashion design students were invited to showcase their work at the Designers' Premier show as part of New York Fashion Week in February.
Jefferson Undergraduates Achieve 97 Percent Employment, Grad School Success Rate
According to the Class of 2019 First Destination Report, Jefferson alumni from the undergraduate class of 2019 has achieved an employment and graduate school success rate of 97 percent.
When the Pandemic Hit, JIB Stepped Into the Spotlight
Uniquely qualified to train students and industry professionals at the time it is needed most, the Jefferson Institute for Bioprocessing's focus is multi-fold: providing hands-on training to industry professionals through workshops and certificates, and hands-on education of new bioprocessing engineers at the undergraduate and graduate levels.