Celebrating the Class of 2020
Under extraordinary circumstances, Jefferson graduates look back – and ahead to the future.
Transforming Words Into Action
We Stand United Against Racial Oppression
'As an institution, we are united, and we are clear: The suffering of anyone in our community injures us all. Racism is unacceptable. We stand together against racial oppression and injustice. The deaths of George Floyd, Ahmaud Arbery, Tony McDade, Sean Reed and Breonna Taylor, and the harassment of people of color, are devastating failures of our society.'
Updates on Our Fall 2020 Semester
Coronavirus (COVID-19) Information
Continuing to closely monitor the coronavirus (COVID-19) impact on our students, faculty and staff, we have made the decision—as part of a framework announced in April to resume on-campus operations this fall—that fall semester on-campus classes, activities and programs will end at the Thanksgiving break. The health and safety of the Jefferson community are of the utmost importance to us, and our dedicated site contains updates to the Jefferson community and general information about COVID-19.
Research at Jefferson: 2020
Read about some of the ways we are fusing discovery, imagination and application to drive Jefferson research forward. We're tackling a broad range of big questions—from "How do we block cancer metastases?" to "How do we flatten and reverse the curve of carbon emissions rates?" to "How do we design bacteria-killing fabrics?" Research at Jefferson: 2020 offers a snapshot of how we're moving toward much-sought answers and then applying discoveries for humanity's practical benefit.
Take the Next Step
Whether you're all in on becoming a Jefferson Ram or still feeling it out, we're here to help as you navigate your next steps in the admissions process. Visit our virtual Admitted Student Experience to learn more from faculty and students.
Jefferson Undergraduates Achieve 97 Percent Employment, Grad School Success Rate
According to the Class of 2019 First Destination Report, Jefferson alumni from the undergraduate class of 2019 has achieved an employment and graduate school success rate of 97 percent.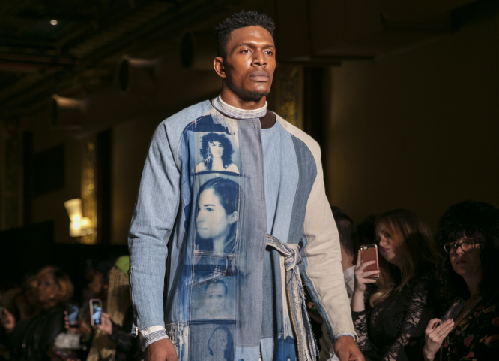 Fashion Students' Collections Shine at New York Fashion Week
Two Jefferson fashion design students were invited to showcase their work at the Designers' Premier show as part of New York Fashion Week in February.
Jefferson Vaccine Center
The Jefferson Vaccine Center (JVC), which in April developed a COVID-19 Vaccine Candidate, was established in 2007 by the Sidney Kimmel Medical College. The mission of the JVC is to strengthen Jefferson's basic and translational research in vaccinology and therapeutics by establishing a cutting-edge research program in vaccinomics and building a nationally and internationally known center of excellence.
Discover Jefferson
Built from the legacies of two renowned institutions, Philadelphia University and Thomas Jefferson University, Jefferson is crossing disciplines to reimagine the way you learn. Here, your learning will intersect with various fields of study to give you an education built for the 21st century.