More Work Lies Ahead
'Today, we learned that a jury has returned a guilty verdict in the case of former officer Derek Chauvin, but this conviction doesn't change the immeasurable grief we feel as a nation in the face of continued injustice and violence against people of color. There is still significant work that lies ahead—nationally and locally.'—Stephen K. Klasko, MD, MBA, President, Thomas Jefferson University, CEO, Jefferson Health (April 20, 2021)
The Value of a Jefferson Degree
Jefferson undergrads have again achieved over a 96% employment and grad school success rate — while a new report found a 100% employment and grad school success rate among College of Architecture & the Built Environment, College of Health Professions, College of Humanities & Sciences and College of Life Sciences programs. U.S. News & World Report has also recognized Jefferson among "10 National Universities Where Grads Are Paid Well."
Nexus Learning Nurtures Students' Creative Sides
Unique learning opportunities at Jefferson set our education apart. Students are immersed in a world of limitless potential through an active, collaborative, hands-on method we call Nexus Learning. These practical experiences are infused into everything we do—including our "Hallmarks Program" and our "Creativity Core Curriculum."
Match Day Chronicles
Match Day 2021 saw more than 240 Jefferson medical students learn where they will complete their residencies in a Zoom call this past month. Jefferson students were among 42,500 applicants who vied for some 35,000 spots in roughly 5,100 residency programs nationwide, with the specialties of internal medicine, emergency medicine, surgery and pediatrics receiving the highest number of matches.
Visit Jefferson
Our campuses are tradition-breakers and beautiful places to learn. We cross the city and the suburbs. From our vibrant Center City campus to our East Falls grounds and beyond, each location offers a unique learning environment to experience all that is Jefferson.
Updates on Our Spring 2021 Semester
Coronavirus (COVID-19) Information
The health and safety of the Jefferson community are of the utmost importance to us. As we continue to closely monitor the coronavirus (COVID-19) impact on our students, faculty and staff, our dedicated site contains updates to the Jefferson community and general information about COVID-19.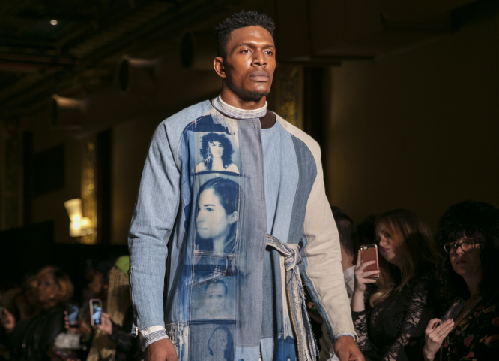 Fashion Students' Collections Shine at New York Fashion Week
Two Jefferson fashion design students were invited to showcase their work at the Designers' Premier show as part of New York Fashion Week in February.
Red Dress Project: Behind the Scenes
While the pandemic canceled the annual Rock the Red Dress Fashion Show this year, fashion design juniors created red dresses to support the American Heart Association's Go Red for Women campaign for the 16th straight year. Using their design and technical skills, students continued with the important project.
Art to Heal
The pandemic has further shown the intense need for and value of mental health providers, including clinical mental health counselors with specialties in art therapy. Clinical mental health counselors with advanced training in art therapy are masters-level trained clinicians who employ visual art materials to help clients, and upcoming show will celebrates the creative efforts of art-therapy students, alumni and faculty.