Coronavirus (COVID-19) Information
Jefferson is closely monitoring the evolving situation related to the coronavirus (COVID-19) in order to evaluate the outbreak's impact on our students, faculty and staff who are or will be attending programs overseas, as well as international visitors/professors/researchers who may be traveling to our campus. The health and safety of the Jefferson community is of the utmost importance to us. This site contains updates on communications to the Jefferson community and general information about COVID-19.
Students Celebrate Untraditional Match Day
Over 250 Sidney Kimmel Medical College students learned last week where they will complete their residencies. The specialties of internal medicine, pediatrics and emergency medicine received the highest number of matches for Jefferson students.
Jefferson Undergraduates Achieve 97 Percent Employment, Grad School Success Rate
Jefferson alumni from the undergraduate class of 2019 have achieved an employment and graduate school success rate of 97 percent, according to the Class of 2019 First Destination Report from the University's Marianne Able Career Services Center. This marks the highest success rate since the report's inception in 2012.
Fashionista Names Jefferson One of the Top Fashion Schools in the World
Fostering Innovation & Discovery
The Jefferson Institute for Bioprocessing (JIB) is the first – and only – specialized education and training institute for biopharmaceutical processing in North America that combines commercial single-use processing equipment with the internationally recognized National Institute for Bioprocessing Research and Training (NIBRT) curriculum.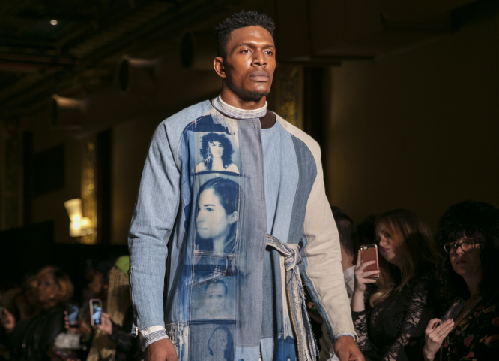 Fashion Students' Collections Shine at New York Fashion Week
Two Jefferson fashion design students were invited to showcase their work at the Designers' Premier show as part of New York Fashion Week in February.
Discover Jefferson
Built from the legacies of two renowned institutions, Philadelphia University and Thomas Jefferson University, Jefferson is crossing disciplines to reimagine the way you learn. Here, your learning will intersect with various fields of study to give you an education built for the 21st century.