We Improve Lives
An outfit that fixes your posture. Headphones designed to heal. A club for financial literacy. 3D-printing the irreplaceable. At Jefferson, we are helping to redefine what's humanly possible and changing higher education to provide our students with unparalleled value. Through our distinctive and award-winning 21st-century curriculum, you can dream bigger, think bolder and create what's next.
Nexus Learning Nurtures Students' Creative Sides
Unique learning opportunities at Jefferson set our education apart. Students are immersed in a world of limitless potential through an active, collaborative, hands-on method we call Nexus Learning. These practical experiences are infused into everything we do—including our "Hallmarks Program" and our "Creativity Core Curriculum."
Updates on Our Spring 2021 Semester
Coronavirus (COVID-19) Information
The health and safety of the Jefferson community are of the utmost importance to us. As we continue to closely monitor the coronavirus (COVID-19) impact on our students, faculty and staff, our dedicated site contains updates to the Jefferson community and general information about COVID-19. 
Visit Jefferson
Our campuses are tradition-breakers and beautiful places to learn. We cross the city and the suburbs. From our vibrant Center City campus to our East Falls grounds and beyond, each location offers a unique learning environment to experience all that is Jefferson.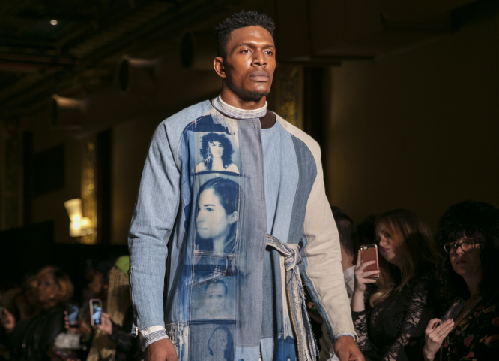 Fashion Students' Collections Shine at New York Fashion Week
Two Jefferson fashion design students were invited to showcase their work at the Designers' Premier show as part of New York Fashion Week in February.
Jefferson Undergraduates Achieve 97 Percent Employment, Grad School Success Rate
According to the Class of 2019 First Destination Report, Jefferson alumni from the undergraduate class of 2019 has achieved an employment and graduate school success rate of 97 percent.
New College of Humanities and Sciences Group Aims to Help
In the summer of 2020, rising senior Bendriel Oniyama wanted to establish an honor society within the law and society program. Researching what it would take to make the idea a reality, she brought the concept to program director Evan Laine, who concurred that it would be a great move. Now less than a year old, the Law and Society Honor Society is already having an impact on students and the community.