Thomas Jefferson University Receives Second Largest Gift in Institution's History, Paving the Way for New Biomedical Research Building
The $70 million gift from Sidney and Caroline Kimmel significantly advances research at Jefferson. The Caroline Kimmel Biomedical Research Building will be a home for big ideas, providing Jefferson scientists with leading-edge technology and laboratories. 
Apply Now for a Decision in January
Prospective first-year students who apply for admission by December 10 will receive a decision by January 15.
Students Push the Limits at Experimental Design X Show
Jefferson fashion design students created unconventional outfits using everyday items like spoons, Q-tips, paper plates, and water bottles.
Fostering Innovation and Discovery
The Jefferson Institute for Bioprocessing (JIB) is the first – and only – specialized education and training institute for biopharmaceutical processing in North America that combines commercial single-use processing equipment with the internationally recognized National Institute for Bioprocessing Research and Training (NIBRT) curriculum.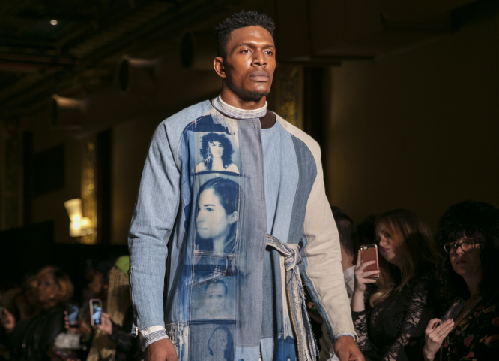 Fashion Students' Collections Shine at New York Fashion Week
Two Jefferson fashion design students were invited to showcase their work at the Designers' Premier show as part of New York Fashion Week in February.
Discover Jefferson
Built from the legacies of two renowned institutions, Philadelphia University and Thomas Jefferson University, Jefferson is crossing disciplines to reimagine the way you learn. Here, your learning will intersect with various fields of study to give you an education built for the 21st century.