Academics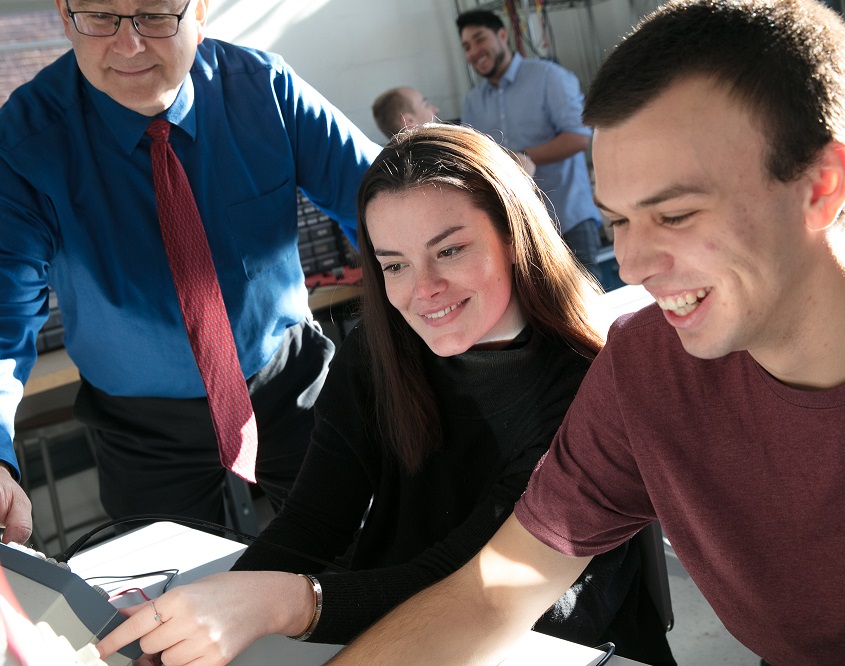 What if we didn't just rely on the typical way forward? What if, rather than the vertical thinking that takes problems head-on, we could solve them with a radically different approach? That's exactly what we do. At the new Jefferson – born out of the merger of Philadelphia University and Thomas Jefferson University – you will collaborate with your peers across disciplines and redraw the limits and slice through every standard and norm that exists. Because that's where the greatest human advancements are made. We believe that it is at the intersection of thinking, doing and the inclusion of varied perspectives that you will discover new possibilities for the world. You will redefine humanly possible, giving you the competitive advantage employers are seeking.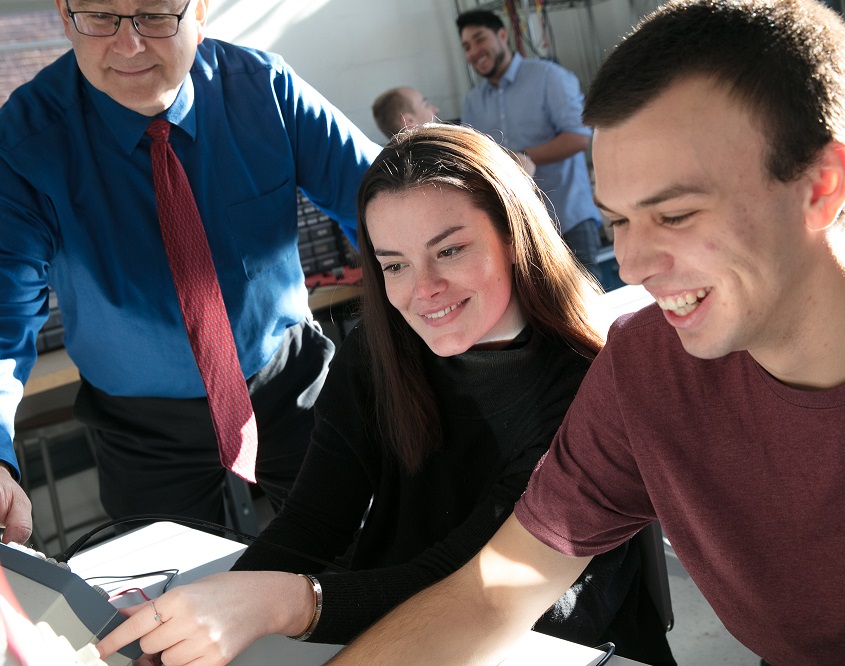 A Degree That's Never Been Done
At Jefferson, we are forward-thinking by design.  You can study medicine, fashion, engineering, law and more, with the freedom to explore the intersections between disciplines to prepare you for what's yet to come.  
Colleges, Schools & Institutes
Philadelphia University Honors at Jefferson
Philadelphia University Honors at Jefferson provides academically talented, driven and intellectually curious students substantive experiences in professional and multi-disciplinary tracks. 
Areas of Interest
Our core programs—or Areas of Interest—drive students beyond the traditional limits of academics to inspire change and test just how far we can take what we know.
Online Education
We offer online degrees and certificates in more than  30 programs, from Organizational Leadership to Sustainable Design, so that you can plan your path ahead wherever you are.
Emerging Health Professions
The future of health care will never stop evolving, which is why we offer programs in Healthcare Diversity, Telehealth, Cannabis Medicine and more, to stay current and think ahead.
What's Next Won't Wait
Through programs like Future Health Professionals, SummerScience@Jefferson and Nursing STEP-UP, Jefferson prepares you for a head start in higher education. 

Study Abroad
Discover an increasingly independent world by studying the fashion industry in Italy, healthcare in Costa Rica, business in China and so much more. Learn how far a Jefferson education can take you.