Jefferson College of Nursing
Honoring Tradition, Igniting Innovation
Welcome to the new era of Jefferson College of Nursing.  We're reimagining, transforming, and disrupting the way nurses lead and impact society.
Jefferson College of Nursing offers unparalleled advantages to students seeking programs that prepare nurses for future and yet-to-be-known roles in healthcare.  We offer an exceptional continuum of degree programs, from baccalaureate through doctoral, and post-graduate certificate programs. Our goal is to push the frontier of knowledge and convey a sense of power that this knowledge can reshape the world.  Graduates of our programs are poised to lead change, spur innovation and transform health care. 
A Year of Challenge & Innovation
Even before the global Covid-19 pandemic scrambled schedules and forced us to quickly adopt unprecedented ways of teaching, learning, and practicing nursing, Jefferson College of Nursing was aggressively establishing itself as an outstanding academic institution and a vital contributor to building a better Philadelphia area community.
Our Programs
Each nursing trajectory offers a range of pathways to realize your educational objectives.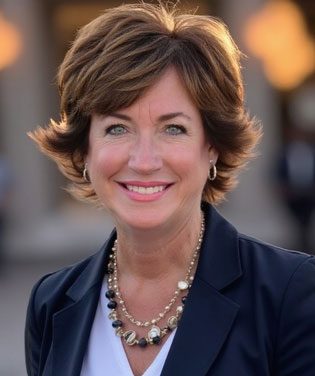 Notes from the Dean's Desk
Pandemic Deaths Have Overshadowed Our Longer-Term Plague: Violence
The COVID-19 pandemic already is forcing reassessment of how we prepare for and deal with healthcare crises. It's also an opportunity to address shortcomings in the way we prepare and manage the healthcare workforce — particularly among the nurses at the heart of the system.
National Recognitions & Rankings
The Jefferson College of Nursing was ranked among the top 100 Best Nursing Schools: Master's Degree for 2022 by U.S. News & World Report.

Impact & Innovation
Learn more about the Jefferson College of Nursing's approach to transformative academics and education — including the reimagining of and disrupting of the way nurses lead and impact society. "We're branding a whole new legacy," says JCN Dean Dr. Marie Ann Marino.