Jefferson College of Nursing
Honoring Tradition, Igniting Innovation
Welcome to the new era of Jefferson College of Nursing.  We're reimagining, transforming, and disrupting the way nurses lead and impact society.
Jefferson College of Nursing offers unparalleled advantages to students seeking programs that prepare nurses for future and yet-to-be-known roles in healthcare.  We offer an exceptional continuum of degree programs, from baccalaureate through doctoral, and post-graduate certificate programs. Our goal is to push the frontier of knowledge and convey a sense of power that this knowledge can reshape the world.  Graduates of our programs are poised to lead change, spur innovation and transform health care. 
Apple Distinguished School
Recognized as an Apple Distinguished School
At Jefferson College of Nursing, we aim to be a leader in academic technology. Our goal is to push this digital strategy and convey a sense of power that these skills can change the world. We're pleased to be recognized as an Apple Distinguished School for 2021–2024 for our JeffLEARN implementation of Apple technology. 
Academic Nursing
The Post-Graduate Certificate Program in Academic Nursing provides access to an unrivaled graduate education specialty concentration designed to foster competency development in the academic nursing role.
Our Programs
Each nursing trajectory offers a range of pathways to realize your educational objectives.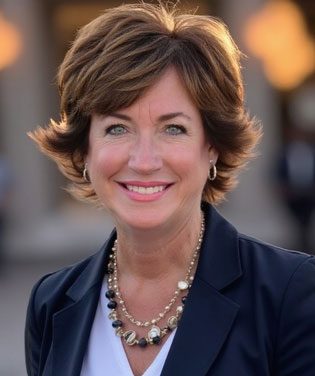 Notes from the Dean's Desk
Effective Storytelling to Make Your Message & You Stand Out
Success requires not just doing our work in the classroom, at the bedside and in our conduct of research; we also must tell others what we're doing and enlist them in supporting our work.
National Recognitions & Rankings
The Jefferson College of Nursing was ranked among the top 100 Best Nursing Schools: Master's Degree and Nursing BSN Programs for 2022 by U.S. News & World Report.

Impact & Innovation
Learn more about the Jefferson College of Nursing's approach to transformative academics and education — including the reimagining of and disrupting of the way nurses lead and impact society. "We're branding a whole new legacy," says JCN Dean Dr. Marie Ann Marino.