Coronavirus (COVID-19) Information
Jefferson is closely monitoring the evolving situation related to the coronavirus (COVID-19) in order to evaluate the outbreak's impact on our students, faculty and staff who are or will be attending programs overseas, as well as international visitors/professors/researchers who may be traveling to our campus. The health and safety of the Jefferson community is of the utmost importance to us. This site contains updates on communications to the Jefferson community and general information about COVID-19.
COVID-19 Better Together Fund
To support employees and students impacted by the pandemic, the Jefferson Enterprise has established the COVID-19 Better Together Fund, which will help Jefferson colleagues and students in facing challenges. 
Students Step Up to Help Jefferson Community in COVID-19 Fight
From a safe social distance, volunteers have created 10,000 face shields, connected with patients and more.
Jefferson Undergraduates Achieve 97 Percent Employment, Grad School Success Rate
According to the Class of 2019 First Destination Report, Jefferson alumni from the undergraduate class of 2019 has achieved an employment and graduate school success rate of 97 percent.
Fostering Innovation & Discovery
The Jefferson Institute for Bioprocessing (JIB) is the first – and only – specialized education and training institute for biopharmaceutical processing in North America that combines commercial single-use processing equipment with the internationally recognized National Institute for Bioprocessing Research and Training (NIBRT) curriculum.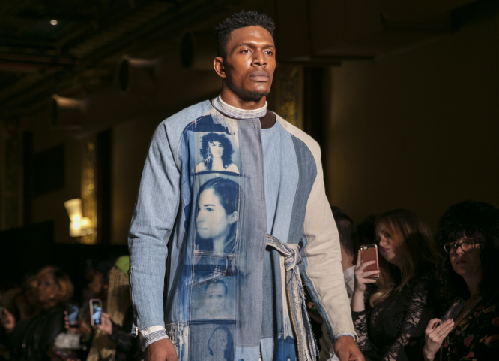 Fashion Students' Collections Shine at New York Fashion Week
Two Jefferson fashion design students were invited to showcase their work at the Designers' Premier show as part of New York Fashion Week in February.
Discover Jefferson
Built from the legacies of two renowned institutions, Philadelphia University and Thomas Jefferson University, Jefferson is crossing disciplines to reimagine the way you learn. Here, your learning will intersect with various fields of study to give you an education built for the 21st century.