A Commencement Message from Dr. Klasko
Congratulations, Class of 2020
Thomas Jefferson University's Class of 2020 is bound together not only by finishing their degrees at an extraordinary time, but also as the only Jefferson graduates that have experienced both a merger and a pandemic. Congratulations to a most unique graduating class.
Coronavirus (COVID-19) Information
Jefferson continues to closely monitor the evolving situation related to the coronavirus (COVID-19) in order to evaluate the outbreak's impact on our students, faculty and staff. As of April 28, we plan to resume on-campus classes and operations this fall. The health and safety of the Jefferson community are of the utmost importance to us, and this site contains updates on communications to the Jefferson community and general information about COVID-19.
Jefferson Innovator Magazine | Spring 2020
This issue brings the same bold storytelling you love in Innovator, reimagined with the most dramatic look in its history, and one that, we hope, reflects creativity, curiosity, and connection.
Take the Next Step
Whether you're all in on becoming a Jefferson Ram or still feeling it out, we're here to help as you navigate your next steps in the admissions process. Visit our virtual Admitted Student Experience to learn more from faculty and students.
Jefferson Undergraduates Achieve 97 Percent Employment, Grad School Success Rate
According to the Class of 2019 First Destination Report, Jefferson alumni from the undergraduate class of 2019 has achieved an employment and graduate school success rate of 97 percent.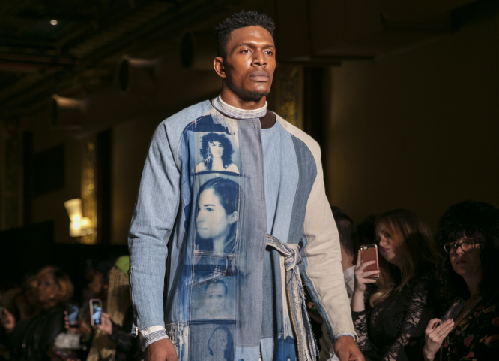 Fashion Students' Collections Shine at New York Fashion Week
Two Jefferson fashion design students were invited to showcase their work at the Designers' Premier show as part of New York Fashion Week in February.
Jefferson Vaccine Center
The Jefferson Vaccine Center (JVC), which in April developed a COVID-19 Vaccine Candidate, was established in 2007 by the Sidney Kimmel Medical College. The mission of the JVC is to strengthen Jefferson's basic and translational research in vaccinology and therapeutics by establishing a cutting-edge research program in vaccinomics and building a nationally and internationally known center of excellence.
Discover Jefferson
Built from the legacies of two renowned institutions, Philadelphia University and Thomas Jefferson University, Jefferson is crossing disciplines to reimagine the way you learn. Here, your learning will intersect with various fields of study to give you an education built for the 21st century.