Fashion Alumna Leads American Girl Doll Project
Liana Richardson landed her doll-designing 'dream job' with Mattel after graduating from the University in 2017. "Courtney Moore," who rocks gear from the '80s and loves the arcade, is the creation of a team led by Richardson.
Updates on Our Spring 2021 Semester
Coronavirus (COVID-19) Information
The health and safety of the Jefferson community are of the utmost importance to us. As we continue to closely monitor the coronavirus (COVID-19) impact on our students, faculty and staff, our dedicated site contains updates to the Jefferson community and general information about COVID-19. 
Transforming Words Into Action
We Stand United Against Racial Oppression
'As an institution, we are united, and we are clear: The suffering of anyone in our community injures us all. Racism is unacceptable. We stand together against racial oppression and injustice. The deaths of George Floyd, Ahmaud Arbery, Tony McDade, Sean Reed and Breonna Taylor, and the harassment of people of color, are devastating failures of our society.'
Jefferson Receives Grant to Develop COVID-19 Vaccine
As part of Commonwealth of Pennsylvania's announced grants totaling $10M to develop effective COVID-19 vaccines, treatments and therapies, Thomas Jefferson University has been awarded $508,000 to support CoraVax™, a patented COVID-19 vaccine.
Discover Jefferson
Built from the legacies of two renowned institutions, Philadelphia University and Thomas Jefferson University, Jefferson is crossing disciplines to reimagine the way you learn. Here, your learning will intersect with various fields of study to give you an education built for the 21st century.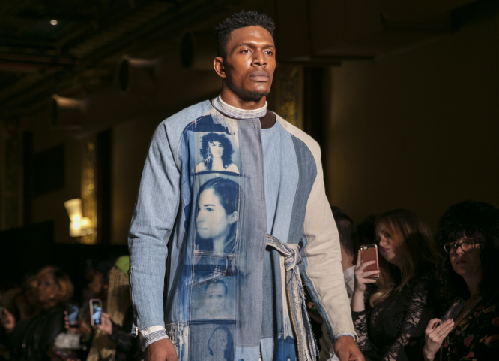 Fashion Students' Collections Shine at New York Fashion Week
Two Jefferson fashion design students were invited to showcase their work at the Designers' Premier show as part of New York Fashion Week in February.
Jefferson Undergraduates Achieve 97 Percent Employment, Grad School Success Rate
According to the Class of 2019 First Destination Report, Jefferson alumni from the undergraduate class of 2019 has achieved an employment and graduate school success rate of 97 percent.