About Jefferson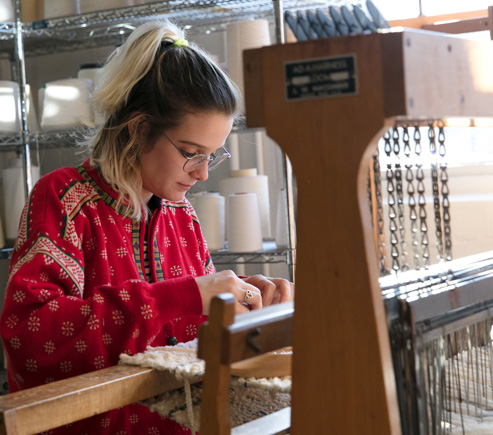 Jefferson is rewriting the rules and resetting the odds. We are changing higher education to provide our students with unparalleled value. Jefferson is a model professional university born out of a unique merger of Philadelphia University and Thomas Jefferson University. Through our distinctive and award-winning 21st-century curriculum, we are preparing students with the skills they need to succeed and lead now and in the future of work. At Jefferson, we are helping you to redefine what's humanly possible.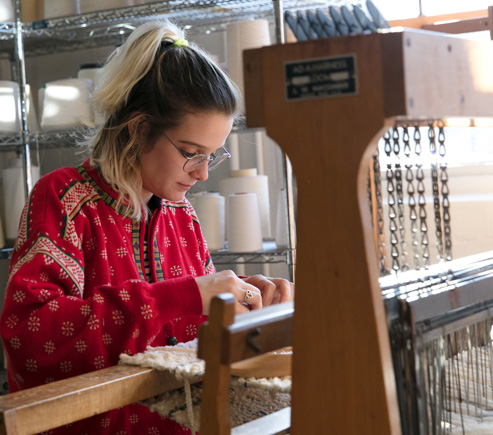 Mission
We Improve Lives.
We are a university with preeminence in transdisciplinary, experiential professional education, research and discovery, delivering exceptional value for 21st century students with excellence in architecture, business, design, engineering, fashion & textiles, health, science and social science – infused with liberal arts. 
Vision

Reimagining health, education and discovery to create unparalleled value.
Values

Put People First
Be Bold and Think Differently
Do the Right Thing
Commitment to Diversity, Equity & Inclusion
Jefferson holds itself accountable, at every level of the organization, to nurture an environment of inclusion and respect, by valuing the uniqueness of every individual, celebrating and reflecting the rich diversity of its communities, and taking meaningful action to cultivate an environment of fairness, belonging & opportunity.
Our History
From Jefferson Medical College to Sidney Kimmel Medical College, and Philadelphia Textile School to Philadelphia University — we have a rich legacy. In fact, through unifying two widely acclaimed and highly honored legacies of innovation, education, research and professional excellence we've surpassed 300 years of combined history.
Thomas Jefferson University was founded in 1824 as Jefferson Medical College, and Philadelphia University was founded in 1884 as the Philadelphia Textile School. Both were ahead of their time and focused on the importance of experiential learning. The new Jefferson (Philadelphia University + Thomas Jefferson University) was established on July 1, 2017 as a result of the merger of our two respected universities.
Transforming Words Into Action
We Stand United Against Racial Oppression
'As an institution, we are united, and we are clear: The suffering of anyone in our community injures us all. Racism is unacceptable. We stand together against racial oppression and injustice. The deaths of George Floyd, Ahmaud Arbery, Tony McDade, Sean Reed and Breonna Taylor, and the harassment of people of color, are devastating failures of our society.'
The Future Class Is Here
At Jefferson, our students cross-disciplines to discover new possibilities, and work with expert faculty who know just what it takes to break the mold. By combining two Universities forged from excellence, we're propelled into a new era of education — one where we redefine what exists, and all that can be.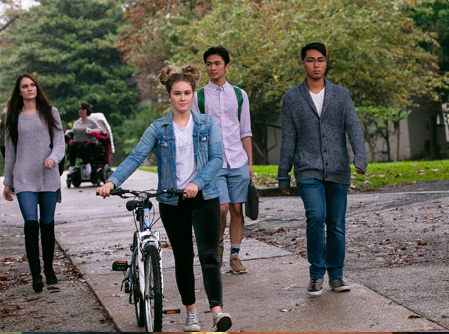 Where Inspiration & Action Meet
Our campus locations span the Philadelphia area, from bustling Center City to scenic East Falls, and reach the suburbs of Montgomery, Bucks and Delaware Counties, and New Jersey.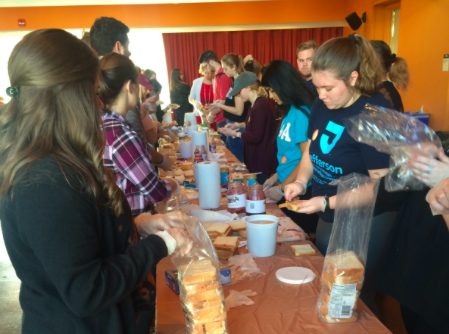 Community & Civic Engagement
The Office of Community Service Learning is committed to connecting student volunteers with community partners, hosting service-learning days and fundraising events, and helping every student help those less fortunate.
University Leadership
Our CEO, president and administrative team are born leaders. Outside of their work guiding and supporting the Jefferson student body and staff, they are experts in the fields of innovation, education, healthcare, finance and global initiatives.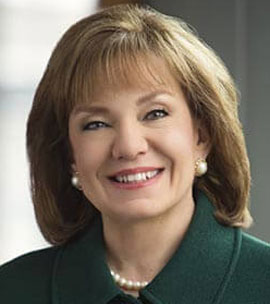 The Jefferson Enterprise
Thomas Jefferson University and Jefferson University Hospitals are partners in educating the professionals of tomorrow in a variety of disciplines, providing excellent clinical and compassionate care for our patients in the Philadelphia region, and discovering new knowledge that will define the future.
As Philadelphia's second largest employer, we are over 42,000 people strong — reimagining health, education and discovery to create unparalleled value. With 10 colleges, three schools, 18 hospitals, and a rich history that spans nearly 200 years, we are deeply committed to the communities we serve and to improving lives.