Training Tomorrow's Pharmacists
As part of Thomas Jefferson University, the largest freestanding academic medical center in Philadelphia, the Jefferson College of Pharmacy is a partner in one of the country's most successful and highly recognized interprofessional healthcare learning environments, with a dynamic center of education recognized for progressive care, practice, education and research.

Collaboration is a Jefferson hallmark, and students and faculty have many opportunities to partner with peers across our entire organization and in clinical settings throughout the region. The Jefferson College of Pharmacy benefits from an integral partnership with the Thomas Jefferson University Hospital's Department of Pharmacy Services, which is nationally renowned for excellence in practice and training.
NAPLEX 2022 Calendar Year Report
Graduates Pass 2022 NAPLEX Exam at 96% Rate
The Jefferson College of Pharmacy congratulates the PharmD Class of 2022 with >96% of graduates passing the North American Pharmacist Licensing Exam (NAPLEX) on their first attempt. The first-attempt pass rate for all graduates of Pennsylvania colleges of pharmacy was 82% and the national first-attempt pass rate was 80%. Since the first JCP PharmD graduating class in 2012, the first-attempt passing rate of JCP graduates has exceeded 90% each year. In addition, 97% of the Class of 2022 who participated in the ASHP residency matching program matched to a post-graduate residency as compared to the national average of 77%.
Our formula for success = engaged students + effective curriculum + dynamic faculty + dedicated preceptors
For more evidence of our success, visit our Doctor of Pharmacy Program Outcomes page.
Jefferson College of Pharmacy ranked by U.S. News as a Best Graduate School
Jefferson College of Pharmacy is proud to be ranked by U.S. News as a top pharmacy program in the country.
For the past 12 years, JCP has been preparing students to tackle challenges in drug discovery and development, disparities in health care access and quality and other complex societal issues including the opioid crisis. 
The core values of the program are deeply rooted in developing pharmacists with a sense of social, personal and professional responsibility.
Educational Opportunities
JCP Certificate Programs
Jefferson College of Pharmacy will host the American Pharmacists Association's and National Association of Chain Drug Stores' Certificate Programs.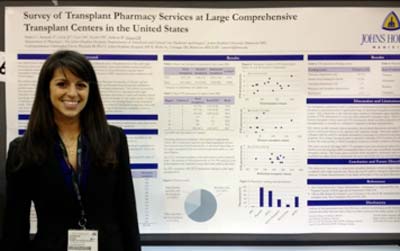 Student Activity
JCP has an active student community and provides the resources they need to plan and succeed during their education.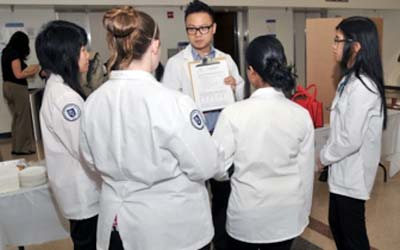 Interprofessional Education
JCP is well-recognized among schools and colleges of pharmacy for our innovative and comprehensive approach to Interprofessional Education.
Continuing Education
Jefferson College of Pharmacy hosts Certificate training programs.
Jefferson College of Pharmacy Research
We're dedicated to collaborative research initiatives that focus on disease etiology, development of novel therapies, drug outcomes and their economic impact and enhanced patient care. 
Accreditation Information
Thomas Jefferson University's Doctor of Pharmacy program is fully accredited until June 30, 2026 by:
Accreditation Council for Pharmacy Education
135 South LaSalle Street, Suite 4100, Chicago, IL 60503
312-664-3575 | 312-664-4652 fax