Peter Angelides, PhD, AICP
Adjunct Professor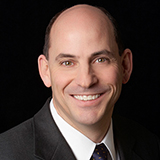 Contact
4201 Henry Avenue
Philadelphia, PA 19144
Peter Angelides, PhD, AICP
Adjunct Professor
Areas of Specialization
Real Estate 
Transportation
Economic Development
Tax Policy
Urban Revitalization
Education
Doctor of Philosophy in Economics, University of Minnesota
M.S. in Economics, University of Minnesota
Master of City Planning, University of Pennsylvania
Bachelor of Arts in Urban Studies, University of Pennsylvania
Dr. Peter Angelides is President and Principal of Econsult Solutions, Inc. (ESI). Dr. Angelides focuses his work at the intersection of economics and urban development, including real estate, economic development, city planning, transportation, tax policy, valuation, and litigation. He helps clients pursue economic development, gain entitlements, assess feasibility, and prepare grant applications, among other undertakings. He leads ESI's Real Estate and Litigation practices, and he often presents findings in public venues, such as courtrooms or public hearings.
Dr. Angelides's career has covered several sectors, with the underlying theme of how economic thinking and data analysis leading to improved decision making.
Prior to joining ESI, he practiced economics and planning in the private and public sectors, including:
   Econsult Corporation, Vice President and Director;
  PricewaterhouseCoopers, Philadelphia PA, Director;
  Charles River Associates, Washington, DC, Economist;
  Putnam Hayes & Bartlett, Washington, DC, Economist;
  Wallace Roberts and Todd;
  Central Philadelphia Development Corporation;
  Philadelphia City Planning Commission.
Dr. Angelides has also taught courses in the areas of urban economics, public finance, infrastructure investment, benefit cost analysis and other economic and planning topics at the University of Pennsylvania and at the University of Minnesota.