Eric Bellin, PhD, MArch
Assistant Professor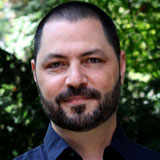 Contact
4201 Henry Avenue
Search Hall, Room 303
Philadelphia, PA 19144
Eric Bellin, PhD, MArch
Assistant Professor
Education
PhD, Architectural History and Theory, University of Pennsylvania
MS, Architectural Studies in Pedagogy, University of Florida
MArch, University of Florida

Biography
Eric Bellin is an educator, designer, historian, and theorist. His teaching is focused on the integration of knowledge across domains of practice, actively drawing technology, history, and theory into the design studio, and weaving design thinking into seminar and lecture courses developed at the intersection of multiple subjects. Eric holds MArch and MS (in Pedagogy) degrees from the University of Florida and earned his PhD in Architectural History and Theory from the University of Pennsylvania.
Eric's research is focused on 19th-21st century histories and theories of building practices at the intersection of design, construction, technology, disciplinarity, and culture. His forthcoming book, Detailing Worlds: A Conceptual History of Architectural Detail (Bloomsbury Press), tells a story of how the complex and manifold meanings of our contemporary understanding of architectural detail came to be. From the concept's origins in 18th century French architectural discourse to the continuous emergence of new meanings as the term was gradually embraced by the disciplinary worlds of academics, students, technicians, builders, engineers, and architects over 150 years, it tells a tale of the birth and evolution of an architectural concept. Through the lens of detail, it offers a story of how different people understand the world, the way buildings take shape within it, the role of architectural parts in producing architectural wholes, the ways knowledge migrates across disciplinary boundaries, and how all of this has helped shape our modes of thinking and speaking about the practice of building today.
In teaching, Eric's expertise is at the foundations level (1st and 2nd years), where he seeks to teach fundamental design principles and skills while drawing in threads of other subjects to lay the groundwork for more advanced and integrated thinking on building technology, history, theory, and socio-cultural issues. His teaching also explores new means of incorporating digital design methodologies and tools into architectural foundations courses. Eric has taught at Florida International University, Miami Dade College, and the University of Pennsylvania. At Penn, for his innovations in teaching and efforts in mentoring students, Eric was honored with the prestigious G. Holmes Perkins Award for Distinguished Undergraduate Teaching.
Beyond his primary line of inquiry, Eric has also presented and published research on the history of design education, architectural regionalism, landscape architecture, and the history of engineering. He is also the editor of a forthcoming book produced in collaboration with Marion Weiss and Michael Manfredi, titled Drifting Symmetries: And Other Enduring Models. This book presents recent work by Weiss/Manfredi alongside new analytical work on a collection of sixteen historical "hybrid" projects at the intersection of architecture, landscape, urban design, and infrastructure. 
Eric is also the founding director of Pathways to Diverse Design (P2DD), a 501c3 non-profit. The aim of P2DD is to help create new and strengthen existing pathways into the design disciplines for Philadelphia youth from underrepresented or historically marginalized communities through programs of outreach, mentorship, and sponsorship.