Steve Bertil
Adjunct Professor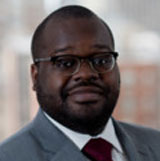 Contact
4201 Henry Avenue
SEED Building, Room
Philadelphia, PA 19144
Steve Bertil
Adjunct Professor
Areas of Specialization
Real Estate Development
Public Private Partnership
Real Estate Law
Land Use
Education
Juris Doctor, Law, Villanova University Law School
Masters of Public Health, Community Health, West Chester University of Pennsylvania
BA Applied Public Policy, West Chester University of Pennsylvania
Steve Bertil is an Adjunct Professor of Jefferson's MS in Real Estate Development progam. Steve joined the program in the fall of 2020.
Steve has a JD from the Charles Widger School of Law and both and MPH with a concentration in Community Health and a Bachelor's degree in Applied Public Policy from the West Chester University of Pennsylvania. 
In addition to his role at Jefferson, Steve has a real estate practice representing businesses, developers, investors, property owners, and community associations on matters related to real estate development, zoning and land use, government and regulatory affairs, community development, code violations, commercial litigation and tax assessment appeals.
Prior to private practice, Steve acted as in-house counsel to the City of Philadelphia's Division of Housing and Community Development, the Commerce Department, and the Mayor's Office of Community Empowerment & Opportunity; advising these City agencies on federal, state, and local laws and regulations that involve housing and economic development. In this role, Steve was frequently called on to shepherd public-private agreements between developers, lenders, and quasi-governmental agencies such as the Redevelopment Authority of Philadelphia, in furtherance of the City's goals regarding property disposition.