Jack Carnell
Associate Professor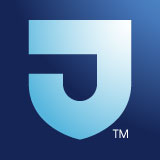 Jack Carnell
Associate Professor
Areas of Specialization
Architectural Studies, Photography
Education
Emerging Artist Fellowship, National Endowment of the Arts
MA, Tyler School of Art, Temple University
(under William Larson, Michael Beacotte, Kenneth Josephson, and Leland Rice)
BFA, Photography, University of New Mexico
(under/with Stephen Foster, Anne Noggle, Wayne R. Lazorik, James Craft, Ray K. Metzker, Roger Mertin, Thomas Barrow and Beaumont Newhall)
1952: Born in Chicago, Illinois. Moves to Elmhurst, a suburb of Chicago at age two.
1963: Introduced to photography by a childhood friend in Elmhurst, Illinois.
1967: Received first 35mm camera from older brother Bill.
1970: Graduates from York Community High School.
1970-74: Attends the University of New Mexico in Albuquerque, to study fine art. Majors in photography, and studies with Stephen Foster, Anne Noggle, Wayne R. Lazorik, James Craft, Ray K. Metzker, Roger Mertin, Thomas Barrow and Beaumont Newhall.
1974-76: Attends graduate school at the Tyler School of Art, Temple University, in Philadelphia, Pennsylvania. Studies with William Larson, Michael Beacotte, Kenneth Josephson, and Leland Rice.
1976: Begins teaching photography in Philadelphia, Pennsylvania.
1979: Receives National Endowment of the Arts: Emerging Artists Fellowship.
1984: Photographs the 1984 Summer Olympics in Los Angeles, California.
1986: Travels to China to photograph people, places, and events.
1988: Receives John Simon Guggenheim Foundation Fellowship.
1990: First solo exhibition, Pursuits of Happiness, Allentown Art Museum, in Allentown Pennsylvania.
1996: Begins teaching photography at Philadelphia College of Textiles and Sciences (now Jefferson East Falls).
2006: Receives Grant for Faculty Research, Scholarship, and Design, from Philadelphia University. Travels to the Southern states to make photographs.
2009: Streets of Philadelphia: Photography 1970 - 1985, The Print Center, Philadelphia Pennsylvania.
2011: Solo exhibition at Group M gallery in Philadelphia, Pennsylvania.
2012: Haverford College, Authentic America.