Donald Dunham, M.Arch, RA
Professor Emeritus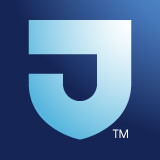 Donald Dunham, M.Arch, RA
Professor Emeritus
Areas of Specialization
Education
MArch, Victoria University of Wellington
BSArch, University of Southern California 
Donald Dunham began teaching at Jefferson in the College of Architecture and the Built Environment (CABE) as an adjunct professor of architecture in 2002, joining as a full-time faculty member in 2009. He taught across the architecture curricula, including first, second, third, and fourth year design and architecture studios, 5th-year thesis studio, as well as the Masters of Architecture design studios, exhibition design, and multiple technology courses. He also spearheaded the annual CABE publication Spacework, having served as faculty editor for the first five issues. Donald was also the creator and curator of CABE's SEE Gallery.
In 2012, he co-taught an interdisciplinary architecture and interior design studio with Professor Lisa Phillips which focused on the tectonics of architecture as well as the integration of architectural and structural systems. Under their guidance, one of their student teams won first place in the prestigious international ACSA Student Steel Design competition.
In 2014, Donald was appointed Associate Director of the proposed Master of Architecture program. Professor Dunham was tasked with assisting in the development and University approvals of curricula and courses, in addition to student recruitment and coordination of the NAAB accreditation process for the program.
In 2017, he was awarded with the Amanda Weko Family Chair for Architecture.
During 2018-19 he oversaw the restoration of the iconic "Red House" located in the New Urbanist town of Seaside, Florida.
Having developed a body of scholarly and professional design work, Professor Dunham's research continues to focus on the broad spectrum of architectural utopianism, and specifically how the utopian impulse informs vernacular architecture. This underlies architectural responses to nature, such as better orientation, ventilation, organization, well-being, and structure related to economy.
His published works include: "Modulating a Dialogue Between Architecture and Nature," in The New American Dream: Living Well in Small Houses; "Inclusivity, Objectivity, and the Ideal: The Museum as Utopian Space," which received the 2011 International Award of Excellence from the Journal of the Inclusive Museum; and "The Good Architect," in The Good Gardener: Nature, Humanity, and the Garden.
During his long professional and academic career, Professor Dunham worked as a design architect for the Louis de Soissons Partnership in London, Halpern and Partners Architects in London and Paris, Peter Munselle Architecture in Los Angeles, Archer and Buchanan Architecture in West Chester, PA, and Michael Ryan Architects in Philadelphia. In addition, he has worked in museum exhibitions for the J. Paul Getty Museum in Los Angeles and the National Museum of New Zealand, Te Papa Tongarewa. While in New Zealand, he taught architecture at Victoria University and lectured on the conservation of art objects in transit.
Donald is a registered architect, RA.