Rob Fleming, AIA, LEED AP, BD&C, NOMA
The Salaman Family Chair in Sustainable Design
Professor, Sustainable Design and Integrated Design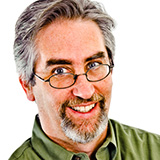 Rob Fleming, AIA, LEED AP, BD&C, NOMA
The Salaman Family Chair in Sustainable Design
Professor, Sustainable Design and Integrated Design
Areas of Specialization
Education
MArch, Virginia Polytechnic Institute and State University: Washington Alexandria Architecture Consortium
BArch, Temple University
Biography
Sustainable design education is the primary focus of Professor Rob Fleming's career. Courses span from undergraduate studios in sustainable design to the development of a master's degree in Sustainable Design to professional development courses in green construction, ecological design and integrated design.
Professor Fleming received his Bachelor of Architecture degree from Temple University and went on to practice architecture for the next 7 years, earning his professional registration in 1992. In 1996, he received his Masters of Architecture degree from Virginia Tech: Washington Alexandria Architecture Consortium. His thesis project, The Seeds of Sustainability set the stage for a lifelong research pursuit dedicated to better understanding, promoting and visualizing a sustainable future. Professor Fleming began teaching full time at Jefferson in 1996 where he developed the first undergraduate sustainable design studio which ran until 2007. In 2007, He co-founded the Master of Science in Sustainable Design and assumed the position of Program Director. The Program received the United States Green Building Council's Excellence in Education award. In 2012, the program received the National Institute for Building Science's award for "Best High Performance Building Initiative" in the USA. Professor Fleming received the University's President's Award for Teaching Excellence.
Professor Fleming is a Member of the American Institute of Architects and a LEED Accredited Professional with a specialization in Building Design and Construction and is a Sustainability Fellow at Re:Vision Architecture where he has served as team leader and facilitator on over a dozen integrated design charrettes. Professor Fleming is a founding board member of the Delaware Valley Green Building Council.
Professor Fleming completed his first book: Design Education for a Sustainable Future published by Routledge/Earthscan in 2013. In 2016, he co-authored the 4th edition of Space Planning Basics published by Wiley with lead author Mark Karlen. He is also the co-author of the book Sustainable Design for the Built Environment, published by Routledge in 2019. In 2020, his new book Sustainable Design Basics will be published by Wiley.