Susan I. Frostén, M.Arch
Associate Professor
Associate Provost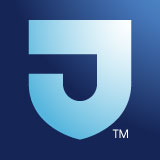 Susan I. Frostén, M.Arch
Associate Professor
Associate Provost
Areas of Specialization
Architecture. Sustainability and Comprehensive Design
Education
MArch, Columbia University GSAPP 
BA, Barnard College of Columbia University 
Since 1996, Ms. Frostén has been teaching architecture full time at Jefferson. She has been responsible for developing curriculum and coordinating the second year design studios, visualization and digital modeling courses, the thesis sequence, and a seminar entitled Ecology and Making.
Ms. Frostén's funded and unfunded research is focused on sustainability, ecological design and technology, digital techniques, and integrative learning across the curriculum. Her current research is focused on the realm of architecture and textiles. As a member of interdisciplinary teams, she has been a recipient of a National Textile Center grant and a Carnegie Foundation/Association of Colleges and Universities grant. She has also worked with the Engineering and Design Institute on various grants and projects. In addition to publications and projects on these topics, she has presented papers at numerous national and international conferences. At this time, she is also embarking on a practice collaboration with BAU Architecture.
Prior to coming to Jefferson, Ms. Frostén worked for several renowned firms in New York, including SOM, Rafael Vinoly Architects and William McDonough and Partners. From 1994-96, she had her own practice, with the firm's work being published in several architectural journals and books. 

Ms. Frostén has been a registered architect in New York since 1993.