Robert Fryer, MA, LEED AP, BD&C, NCI
Associate Professor
MS in Sustainable Design, Thesis Coordinator - Sustainable Design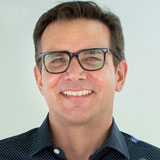 Contact
4201 Henry Avenue
SEED Center Room 121
Philadelphia, PA 19144
Robert Fryer, MA, LEED AP, BD&C, NCI
Associate Professor
MS in Sustainable Design, Thesis Coordinator - Sustainable Design
Areas of Specialization
Education
MS, Sustainable Design Program 
Biography
Robert is a fulltime faculty member of the MSSD Program and has been teaching at Philadelphia University since 2004. Since that time he has also been a Senior Research Associate with the Engineering & Design Institute at Jefferson. He also assisted with the development of the MSSD Program, both on-campus and online versions.
Robert's educational research is focused on advancing Sustainable Design Education through the application of Systems Thinking and dynamic systems modeling. Other research through the University is centered around healthy educational facilities and the development of building envelope assemblies using composite materials (including textiles). Robert is also a consultant on architectural projects, the most recent being a senior day care center.
Robert also enjoys providing outreach to elementary and junior high school students. He has worked with Pennypack Elementary, Penn Valley Elementary and provided summer school activities at the Lutheran Seminary in Mt. Airy, PA.