Christopher Harnish
Associate Professor, Technology, Social Design, Healthcare Design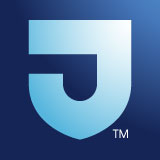 Christopher Harnish
Associate Professor, Technology, Social Design, Healthcare Design
Areas of Specialization
Architecture, Technology, Social Issues, and Design 
Education
MArch, University of Oregon
Denmark International Studies Program
BA, Environmetal Studies and English literature, Denison University
In low- and middle-income countries in the Global South, architecture for humanitarian organizations is an essential artifact of challenging multi-cultural engagements. Professor Harnish specializes in such humanitarian architecture in Malawi and South Africa, examining the process of design and construction with the goal of positive culture and environmental impact in local communities. In 2016, Professor Harnish was awarded a Fulbright Teaching Scholar Fellowship for his proposal, "Equity, Sustainability and Resilience: Architecture as a Social Force in Humanitarian Development". The fellowship sponsored his teaching at the University of Malawi Polytechnic in 2017 where he brought this topic to Malawian architecture students. During that time, he continued his applied research with the Malamulo Mission Hospital, applying participatory methods and sustainable strategies to new vision and planning document for the 80-acre hospital campus. 

For more than a decade, his practice, applied research and teaching focuses on resilient humanitarian architecture and the healthcare sector in southern Africa, including participatory design methodologies and high-performance, low-tech environmental design strategies. Since 2007, he has designed numerous community-focused architectural projects, include the award-winning Piet Patsa Community Arts Centre in Viljounskroon, SA; the Youth With a Vision Children's Centre in Dennilton, SA; the eNtokozweni Community Centre in Alexandra, SA; and most recently, multiple projects focusing on resilience for the Malamulo Hospital in Thyolo and Blantyre, Malawi. His research has been published in Traditional Settlements Review (2011), the Journal of Architectural Education (2013), the Public Interest Design Practice Guidebook (2015), Public Interest Design Education Guidebook (2017) and Sustainable Urban Development and Globalization (2018). 

Following an undergrad degree from Denison University, where he studied Environmental Studies and English literature, he began a career in sustainable building materials and methods. While at the Center for Resourceful Building Technology in Missoula, he assisted in the research and writing of the annual Guide to Resource Efficient Building Materials (the first of its kind publication), and wrote articles examining topics such as Job Site Recycling and Construction Resource Efficiency. Professor Harnish later completed a Master of Architecture degree at the University of Oregon where he pursued rational, site responsive design appropriate to the user, culture and environment. Chris then worked for the renowned architectural firm Deborah Berke and Partners, Architects in New York City. Following his tenure at DPBA he moved to South Africa to work as an Architecture for Humanity Design Fellow, managing design and construction of a community center and orphanage in Dennilton, Limpopo. In 2009 he joined Jefferson (then known as Philadelphia University).

Click here for CV.