Carol A. Hermann, RA, AIA
Associate Professor
Assistant Program Director, Architecture & Architectural Studies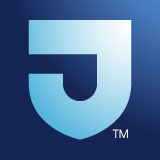 Carol A. Hermann, RA, AIA
Associate Professor
Assistant Program Director, Architecture & Architectural Studies
Areas of Specialization
Architecture, Architectural Studies, Foundation, Design, and Visualization
Education
MArch, Harvard Graduate School of Design
BA, Design of the Environment, University of Pennsylvania
Carol Hermann has been teaching Architecture to undergraduates at Jefferson since 1996. She frequently coordinates the First Year of the Design Sequence which introduces new students to the basics of two and three dimensional design in the first semester, and the basic technical skills required of all designers in the second. Abstraction, language, and history are stressed. She has also frequently taught a Third Year Design Studio which emphasizes individualized process and the roles of buildings and people in the city. 


Prior to coming to Jefferson, Ms. Hermann spent eight years in the practice of architecture at Ewing Cole Cherry Brott in Philadelphia, Pennsylvania, where she worked as project architect and designer on large corporate projects; sports facilities, research and development facilities, and hospitals.


Ms. Hermann serves as the IDP (Intern Development Program) representative at Jefferson. She is widely travelled and returns with multitudes of photographs.

Click here for CV.