David Kratzer, AIA, NCARB
Associate Professor, Architecture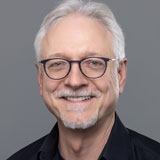 Contact
Jefferson - East Falls Campus
4201 Henry Avenue
Architecture & Design Center, Room 101
Philadelphia, PA 19144
David Kratzer, AIA, NCARB
Associate Professor, Architecture
Areas of Specialization
Architecture, Technology and Design/Build
Education
MArch, University of Pennsylvania
BArch, University of North Carolina
David Kratzer received his Masters of Architecture from the University of Pennsylvania and Bachelor of Architecture from UNC Charlotte.  He completed foreign study programs in Mantua, Italy; Paris, France; and DIS Copenhagen for a full calendar year.  His undergraduate thesis project was awarded the Alpha Rho Chi Leadership and Service Medal Prize.
An Associate Professor with Philadelphia University (now Jefferson after a recent academic merger) since 2009 , David has taught architectural design, building technology and design-build courses since 1987 at UNC Charlotte, Temple University, Drexel University, University of Idaho, Washington State University and Philadelphia College of Textiles and Science. In 2017, he was awarded the RHJ Associates P.C. Term Chair for Architecture and in 2016 the Christian R. and Mary F. Lindback Foundation Distinguished Teaching Award.
David has practiced since 1983 and is a founding principal of BAU Architecture, an award winning architecture and interior design firm exploring community buildings which are respective of our natural and built environments.  The Norristown Farm Park Renovation Project garnered a Grand Jury Preservation Achievement Award from the Preservation Alliance for Greater Philadelphia and entry for the Franklin Square Police and Firefighters Memorial Design Competition a second place award.  His recent work includes social service centers, adult day care center research & facilities as well as recent indoor farming work relative to the growing medical cannabis field.
In both his teaching and professional work, David focuses on the dynamic relation between architectural design and technology within the socio-political context of communities. Current academic projects include real world studio and design-build courses for such clients as SEPTA, The East Falls Development Corporation, The Norristown Dragon Boat Club, the Archdiocese of Philadelphia and the Patch Adams Free Clinic of Philadelphia organization.  Recent design-build projects include dorm stations for the Women of Change Safe Haven Homeless Shelter for Project HOME; a mobile sustainability lab & wildlife viewing blind for the SAVE Alliance/ Green Allies sustainability foundation; and the 2014 exhibition Single Bullet - Arlen Specter & the Warren Commission Investigation of the JFK Assassination.