Morna M. Livingston, MFA
Professor Emeritus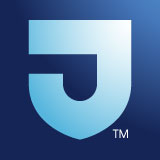 Morna M. Livingston, MFA
Professor Emeritus
Areas of Specialization
Architecture, Architectural Studies, Structures and Design 
Education
MFA, Painting, University of Wisconsin
Graduate Work, University of Minnesota
BA, Art and Art History, Brown University
Architectural photographer and writer Morna Livingston has been on the Architecture faculty since 1997, specializing in ancient and medieval water systems and cultural landscapes. She teaches Vernacular Architecture, Water and Architecture, Architectural Photography, Architecture and Ornament, and Design I & II.
Books include Steps to Water: The Ancient Stepwells of India, Princeton Architectural Press 2002 and La Foce: A Garden and Landscape in Tuscany, with co-authors Benedetta Origo, Laurie Olin and John Dixon Hunt, University of Pennsylvania Press 2001. Livingston serves on the Advisory Board of the International Association for the Study of Traditional Environments, UC Berkeley, and is Head of the Department of Cultural Landscapes at the Centre for the Future in Slavonice in the Czech Republic.
Fellowships include the American Institute for Indian Studies 1988-9; The American Center for Yemeni Studies 2005-6; the University of Tennessee, Knoxville; Philadelphia University, the Fulbright Association, and two National Endowment for the Humanities Seminars: Columbia University, Sacred and Profane: Indian Art and Architecture 1992, and University of Notre Dame: The Middle East Between Rome and Persia: Early Christianity on the Path to Islam 2007. Currently she is writing and photographing two new books-one on cisterns in the highlands of Yemen, the other on cottage gardens of Southern Bohemia. Her photographs are also included in the Museum of Natural History's exhibition 'Water=H2O' currently circulating under the auspices of the United Nations to Asia, Canada and South America. In 2008 she received Philadelphia University Achievements in Scholarship Award.