Suzanne Singletary
Associate Dean for New Initiatives and Graduate Studies and Director, Historic Preservation and Professor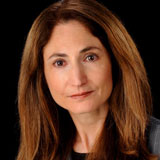 Suzanne Singletary
Associate Dean for New Initiatives and Graduate Studies and Director, Historic Preservation and Professor
Areas of Specialization
Historic Preservation and Architectural History
Education
PhD, Art History, Temple University
MA, Art History, University of Denver
BFA, Temple University
Suzanne Singletary teaches the history and theory of art, architecture and design. She has been involved in the development of the History of Architecture and Interiors series and taught seminars in thesis research and preparation, photography and visual culture, and issues in contemporary architecture. Currently she serves as Associate Dean for New Academic Initiatives and Graduate Studies and Coordinator of Historic Preservation.
Her research interests include interdisciplinary aspects of art, architecture, literature and music. She has participated in international symposia and been an invited speaker at the National Gallery of Washington, D.C., the National Gallery of London, the Tate Britain, the Art Institute of Chicago and the Philadelphia Museum of Art. She has published articles on Eugène Delacroix, French Symbolism, and Francesco Goya, and contributed essays to Impressionist Interiors (National Gallery of Ireland 2008), Perspectives on Manet (Ashgate 2012) and Rival Sisters (Ashgate 2014). Her book, James McNeill Whistler and France: A Dialogue in Paint, Poetry, and Music was published by Routledge, Taylor and Francis Group (2017).
Professor Singletary is a member of the College Art Association, the Association of the Historians of Nineteenth-Century Art, the Nineteenth-Century Studies Association, the Society of Architectural Historians, the Midwest Art History Society, the Association of Historians of American Art, and the Association of Art Historians.