Jake Tucci, IDEC, NCIDQ
Associate Professor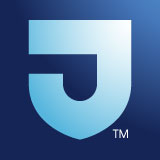 Jake Tucci, IDEC, NCIDQ
Associate Professor
Areas of Specialization
Interior Design & Interior Architecture
Education
MS, Interior Architecture, University of North Carolina at Greensboro
BID, Industrial Design, North Carolina State University
Jake Tucci joined the Interior Design faculty in 2010.  Jake began teaching at UNCG. After receiving his M.S. in Interior Architecture with a concentration in Interior Product Design, he moved into a full-time role teaching interior design studios, visual communication and interior product design.  He specializes in design process, human-object relationships and all-things visual representation (hand and digital).
Jake has a range of professional experience in Interior Design, Interior Product Design and Graphic Design.   Practicing during his summer breaks; he has worked for Michael Oei Architect, LLC in Philadelphia and at SCM Architects in Little Rock, AR.  He founded his own web design and branding company Gravitation, LLC in 2003.  Jake also continues to work in the furniture design field constructing digital 3D models for commercial furniture designers while developing conceptual furniture of his own design.
Jake coordinates and teaches freshman and sophomore interior design studios, presentation techniques and advanced visualization for interiors. He is currently developing new curriculum for freshman and sophomore studios.