Max Zahniser
Adjunct Professor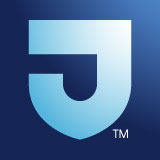 Max Zahniser
Adjunct Professor
Areas of Specialization
Bio
Max Zahniser is a green building, sustainable development, integration facilitator and educator. His professional and academic roots lie in a broad background in architecture, including professional practice across most building types, and both business-as-usual and high-performance/low-impact green buildings. 
On staff at the U.S. Green Building Council, Max served as the LEED®Certification Manager and the LEED® Process & Integration Program Manager. In these roles Max served as final arbiter of about 200 LEED®building certifications, supported technical and process development of nearly every LEED® program, managed USGBC's relationship with Google,Adobe, Autodesk, and others, and provided support to both customer project teams and LEED® technical staff in a variety of ways. 
Publications
Max has been cited/quoted as an expert on sustainability, green building, LEED®and/or Building Information Modeling (BIM) technology in the New York Times,Chicago Tribune, San Francisco Chronicle, Building Design + Construction,Metropolis, Contract, Environmental Building News, and on NPR.