Raju Parakkal, MA, PhD
Associate Professor of International Relations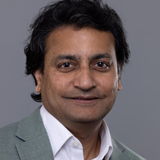 Contact
Ravenhill 207
4201 Henry Avenue
Philadelphia, PA 19144
Raju Parakkal, MA, PhD
Associate Professor of International Relations
Focus Areas
Antitrust/Competition Laws and Policy; Foreign Investments; Economic Development
Education
PhD, International Relations, Florida International University (2009) 
MA, International Studies, Florida International University (2009) 
MA, Economics, University of Miami (2004) 
MA, Economics, Mahatma Gandhi University (2003)
Publications
Parakkal, Raju, Joseph Johnson, and Sherry Bartz-Marvez (2022, forthcoming), "The Drivers of Successful Regional Expansion: Evidence from Multinational Corporations in Latin America During 1990-2005". Transnational Corporations Review. 
Parakkal, Raju (2021), "Foreign Investments in Emerging Economies: Do Competition Laws Help or Hinder?" NLS Business Law Review, Vol. 7, No. 1. Advance Article. 
Parakkal, Raju (2020), "Economic Reforms in Developing and Transition Countries: An Analysis of Post-1990 India and Romania." In Edu Tudor, Georgiana L. Schifor, Diane P. C. Vancea, and Rodica Milena Zaharia (Eds.), Enterprise in the Global Economy: Challenges of the Current Global Environment, pp. 193-198. Bologna, Italy: Filodiritto Editore. 
Parakkal, Raju (2020), "Antitrust in the Digital Era: Rethinking Dominance and its Abuse." In Udai S. Mehta and Ujjwal Kumar (Eds.) Competition and Regulation in India, 2019, pp. 28-56. Jaipur, India: CUTS. 
Johnson, Joseph, Raju Parakkal, Sherry Bartz, Gang Ren, and Mitsunori Ogihara (2019), "Survival of the Fastest: Using Sequential Pattern Analysis to Measure Efficiency of Complex Organizational Processes." 2019 International Conference on Data Mining Workshops, Vol. 1, pp. 830-837. 
Parakkal, Raju (2019), "Economic Returns from Social and Political Globalization: Does Signaling Help Developing and Transition Countries to Attract Foreign Direct Investment?" ACTA VŠFS Economic Studies and Analyses, Vol. 13, No. 1, pp. 8-28. 
Laine, Evan E. and Raju Parakkal (2017), "National Security, Personal Insecurity, and Political Conspiracies: The Persistence of Americans' Beliefs in 9/11 Conspiracy Theories." The IUP Journal of International Relations, Vol. XI, No. 3, pp. 16-41.
Parakkal, Raju and Evan E. Laine (2016), Symposium Guest-Editors' Introduction. "Capitalism, Antitrust, and Democracy: Perfect Partners or Strange Bedfellows?" The Antitrust Bulletin Vol. 61, No. 2/June 2016, pp. 231-235. 
Parakkal, Raju (2016), "Ordoliberalism in European Competition Policy: The Logic of Democratic Capitalism in Talbot's Essay." The Antitrust Bulletin Vol. 61, No. 2/June 2016, pp. 290-292. 
Parakkal, Raju (2016), "Developing Countries, Political Clientilism, and Weymouth's 'Tug of War' Model of Antitrust Reform." The Antitrust Bulletin Vol. 61, No. 2/June 2016, pp. 317-319. 
Parakkal, Raju and Sherry Bartz-Marvez (2013), "Capitalism, Democratic Capitalism, and the Pursuit of Antitrust Laws." The Antitrust Bulletin Vol. 58, No. 4/Winter 2013, pp. 693-729. 
Parakkal, Raju (2012), Guest Editor, "Symposium: Trusting Antitrust: Tracing the Global Embrace of Antitrust Laws." The Antitrust Bulletin Part I: Vol. 57, No. 2/Summer 2012, pp. 195-366 and Part II: Vol. 57, No. 3/Fall 2012, pp. 409-589. 
Parakkal, Raju (2011), "Political Characteristics and Competition Law Enactment: A Cross-Country Empirical Analysis." The Antitrust Bulletin Vol. 56, No. 3/Fall 2011, pp. 609-629.  
Certifications
CFA (Chartered Financial Analyst), ICFAI, India, 1994-2002 (certified in 2007)

Awards
President's Award for Excellence, Philadelphia University, Philadelphia, PA, April 20, 2017. (This faculty award is given annually by Philadelphia University to one faculty member in recognition of their extraordinary scholarship and academic accomplishments.)
Nexus Learning Award, Philadelphia University, Philadelphia, PA, 2014. Project (Group Member): Academic and Community Engagement Sessions (ACES). The Center for Teaching Innovation and Nexus Learning, Philadelphia University. (Nexus Learning Awards at Philadelphia University are granted for implementing active, collaborative, and real world learning experiences infused with the liberal arts.)
Grand Prize, International Studies Association (ISA) – South Conference, Savannah, GA, October 25-27, 2007. (This award is given annually to the best graduate student paper presented at this conference; the ISA is the professional association for scholars, practitioners and graduate students in the field of international relations/studies.)
Research Interests
Dr. Parakkal is an international and comparative political economist with research interests in global competition and antitrust laws, foreign currency reserves, foreign investments, and trade disputes at the World Trade Organization (WTO). He also has a research and scholarly interest in the politics, economics, and cultural aspects of the Indian sub-continent. In general, his research in political economy is focused mostly on developing countries and transition economies. Most of Dr. Parakkal's recent publications have been in the area of global competition and antitrust laws that have explored the spread of these laws among developing and transition economies. Lately, his interest in competition/antitrust laws has turned towards issues related to the market power of major technology firms ("Big Tech") and the socio-economic and political implications of this dominance.