Meriel Tulante
Carter and Fran Pierce Term Chair for the Liberal Arts, 2017 - 2020 & Associate Professor of Italian Studies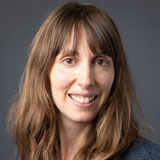 Contact
Ravenhill 302
Philadelphia, PA 19144
Meriel Tulante
Carter and Fran Pierce Term Chair for the Liberal Arts, 2017 - 2020 & Associate Professor of Italian Studies
Education
PhD, Italian Studies; sub-specialization in French, Harvard University
BA, Cambridge University
Publications
Tulante, Meriel, "A House in Flames: Environmental Ethics in the Work of Sebastiano Vassalli" in Ecocritical Approaches to Italian Culture and Litearture: The Denatured Wild ed. Pasquale Verdicchio (Lanham, Maryland: Lexington Books) (in press, forthcoming August 2016)

Tulante, Meriel "High Fashion in Film: Italian Identity and Global Anxiety in Valentino: The Last Emperor and Gomorra" Journal of Italian Cinema and Media Studies 1:3 (September 2013), 245-262.

Tulante, Meriel, "L'onere della scrittura", Microprovincia 49 (2011), 121-128.
Biography
Dr. Tulante graduated with a PhD in Italian Studies with a sub-specialization in French from Harvard University. She teaches Italian language courses as well as courses in the Hallmarks program that focus on literature, film, and cultural studies in the Global Diversity category.
Her research centers on the work of the Italian author Sebastiano Vassalli (1941-2016). She is completing a book about his career as well as the post-war Italian society he narrated. Other research interests include postcolonial and migrant literature in Italy and the intersection between fashion and film in an Italian context.