20th Anniversary  Population Health Colloquium: Rescheduled for October 5-7, 2020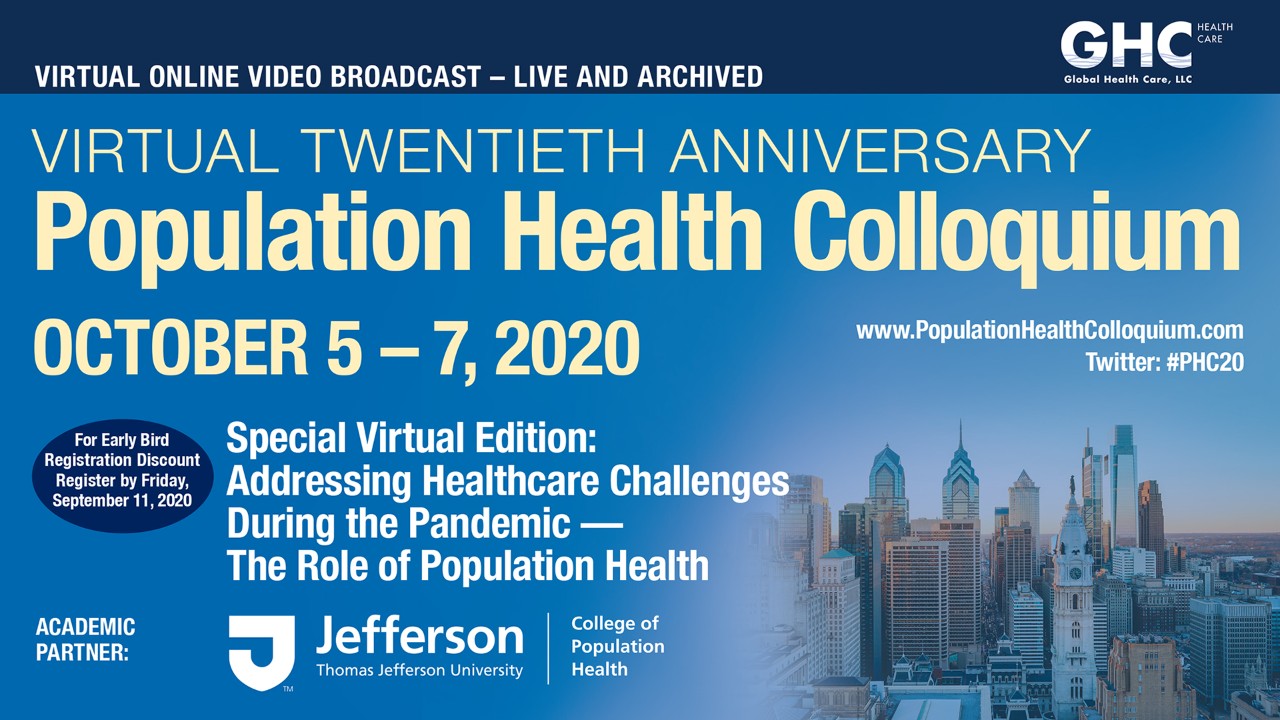 To safeguard against the spread of coronavirus (COVID-19), we have rescheduled the 20th Anniversary Population Health Colloquium for October 5-7, 2020 at the Loews Philadelphia Hotel in Philadelphia, PA.
We made this decision to ensure the safety and well-being of our conference attendees, speakers, sponsors, exhibitors and the community at large.
As leaders in population health, many of us are charged with helping to mitigate the spread and impact of COVID-19 within our communities. Our thoughts are with our colleagues and first responders from around the globe who are working to fight this global epidemic.
The next few months will present us with significant challenges - and we will have much to talk about when we reconvene in the Fall.
With over 700 attendees expected, the 20th Population Health  Colloquium will bring together diverse stakeholders including healthcare providers, payers, the pharmaceutical industry, leading technology and solutions companies, academia and government. National and regional thought leaders will examine industry trends and share their expert insights, through best practices and case studies.

Practicing population-based care is critical to establishing better health outcomes, improving access to care and managing costs.  Join us as we discuss the changes, challenges and opportunities we face during this revolutionary time!
Features include:
Announcement of the Winner of the 2020 Hearst Health Prize for  Excellence in Population Health
Preconference session 
Population Health Alliance Forum Co-located Event
Special Dinner program featuring venture capital backed companies that are transforming healthcare
Networking opportunities, including an Opening Night Reception featuring Hearst Health Prize Finalists
Exhibit Hall featuring new and exciting solutions, products and services
And much more
For more information regarding the 2020 program, visit the Colloquium website. Interested in speaking? Submit a proposal.
For information regarding sponsorship or exhibitor opportunities contact Melissa Horowitz.