Paul Barach, BSC, MD, MPH, Maj
Lecturer
Senior Advisor to the Dean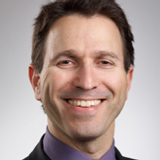 Contact
901 Walnut Street
10th Floor
Philadelphia, PA 19107
215-503-0174
215-923-7583 fax
Paul Barach, BSC, MD, MPH, Maj
Lecturer
Senior Advisor to the Dean
Research & Practice Interests
Safety Management Systems
Human Factors
Health Systems Engineering
Qualitative Research
Improvement Science
Integration of Qualitative and Quantitative Methods in Projects
Co-production/Co-Design with Patients
Hospital and Health Facility Design
Medical Education
Team Training and Simulation
Education
Anesthesiology, Harvard Medical School
MD, Hebrew University Hadassah Medical School
MPH/MHSA, Hebrew University School of Public Health and Community Medicine
BMedSc, Hebrew University Hadassah Medical School
Publications
Certifications
American Board of Anesthesiology - Anesthesiology
American Board of Anesthesiology - Critical Care Medicine
Medical Education Leadership Program Certificate, Harvard Medical School
Advanced Training Quality Improvement Fellowship, Intermountain Healthcare
Critical Care Fellowship, Massachusetts General Hospital, Harvard Medical School
Cardiac Anesthesia Fellowship, Massachusetts General Hospital, Harvard Medical School
University Appointments
Lecturer, Jefferson College of Population Health
Senior Advisor to the Dean
Teaching
Comparative Health Care Systems
Biography
Paul Barach, MD, MPH, is a double-boarded anesthesiologist and critical care physician-scientist, public health researcher and educator. Dr. Barach trained at the Massachusetts General Hospital affiliated with Harvard Medical School. He is an elected member of the lead honorary society the Association of University Anesthesiologists.
Dr. Barach is deeply committed to translating research into strategies for systems strengthening, patient safety, health protection and disease prevention. He has more than 25 years of experience as a practicing physician and physician executive in the military and in academic medical centers and integrated delivery systems. He is a formally trained health services researcher, with advanced post graduate training in advanced medical education and assessment methods from the Harvard Medical School Josiah Macy Program medical education, lean six sigma, quality improvement and lean techniques at Intermountain Healthcare. He has had additional training in epidemiology and statistics including both methodological as well as applied HTA research. Prior to that he spent five years in the military and was involved in team training, leadership and simulation work.
Dr. Barach is also a Clinical Professor at Wayne State University School of Medicine, and Children's Hospital of Michigan, Senior Advisor to CMO, Stavanger University Hospital in Norway, and Visiting Professor at the National Cancer Center in Seoul Korea. His experience includes health service policy, funding, accreditation, and planning, program development, monitoring performance and improving operational service delivery. He leads the Patient Safety Commission for the World Society of Intravenous Anesthesia, and is a board member of the International Academy of Health and Design, and has advised the UK CQC,  Accreditation Canada, Australian Clinical Excellence Commission, Norwegian UKOM, Singapore MOHH agency, Jordan Hakim agency, Pakistani Punjab HealthCare Commission, Bahamas Ministry of Health, Oman Medical Speciality Board, WHO and many US Patient Safety agencies in Florida, Massachusetts, Illinois and more.
Theories and ideas he helped shape and provided research findings for, are now in common use as a result of his work: TeamSTEPPS, surgical team training, human factors tools, multi-method, triangulated approaches to research, governance of health systems, and interprofessional learning and culture change to achieve safe and reliable outcomes.  His work has led to over $14M in federal competitive grant funding from the US NIH/AHRQ, EC FP-7, Australian NHMRC and Norwegian Federal Agencies.
Dr. Barach served as Editor of the British Medical Journal Safety and Quality and is Associate Editor of Pediatric Cardiology. He has published more than 300 scientific papers and five books. He has presented at or chaired international and national conferences, workshops, symposia and meetings on more than 500 occasions, including over 60 keynote addresses. His books include Surgical Patient Care Improving Safety, Quality and Value, Case Studies in Patient Safety Foundations for Core Competencies, Pediatric and Congenital Cardiac Care Outcomes Analysis, and Pediatric and Congenital Cardiac Care: Quality Improvement and Patient Safety.