Lenard L. Parisi, RN, MA, CHPQ, FNAHQ
Lecturer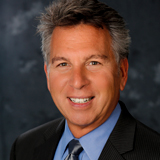 Contact
901 Walnut Street
10th Floor
Philadelphia, PA 19107
215-503-0174
215-923-7583 fax
Lenard L. Parisi, RN, MA, CHPQ, FNAHQ
Lecturer
Research & Practice Interests
Healthcare Quality and Safety Management
Care Transitions
Value Based Payment
Education
MA, Healthcare Administration, Brooklyn College
Publications
University Appointment
Lecturer, Jefferson College of Population Health
Teaching
Healthcare Quality and Safety
Biography
Mr. Parisi is a nationally recognized leader, visionary, writer and consultant in Healthcare Quality, Safety, Population Health, Evidence-Based Practice, Care Transitions, Value-Based Payment, Accreditation and Regulation across the continuum of care.  He has a diverse and unique background in acute care, post-acute care, long-term care and managed care that includes leadership positions in Hospital Administration, Nursing Administration, Plan Administration, Patient Experience and Education.
His not-for-profit board experience is extensive and includes serving as President of the National Association for Healthcare Quality. He has also served as the Chairperson of The Joint Commission Professional and Technical Advisory Committee for Home Health and is a voting member of the National Quality Forum Patient Experience and Function Committee.  He has a demonstrated track record of accomplishments and expertise in Healthcare Quality and Safety Management, and Healthcare Administration across the healthcare continuum, and success in achieving Joint Commission accreditation for Hospitals, Home Health, Hospice and Palliative Care, Pharmacy and Ambulatory Care.

Specialties: Quality Management; Performance Improvement; Quality Improvement; Team Facilitation; Nursing Administration; Hospital Administration; Professional Practice, Evidence-Based Practice, Regulatory Affairs; Joint Commission Accreditation for Acute Care, Home Care, Long-Term Care, Project Management; Clinical and Nursing Informatics, Electronic Health Record; Health Information Management, Patient Experience, Lean Six Sigma and Population Health.