Stanton N. Smullens, MD, FACS
Lecturer
Clinical Professor of Surgery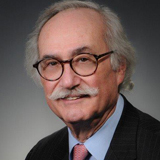 Contact
901 Walnut Street
10th Floor
Philadelphia, PA 19107
215-503-0174
215-923-7583 fax
Stanton N. Smullens, MD, FACS
Lecturer
Clinical Professor of Surgery
Research & Practice Interests
Healthcare Quality and Safety
Quality Improvement
Patient Safety
Education
MD, Jefferson Medical College
AB, Harvard College
Publications
Residency
General and Thoracic Surgery, Pennsylvania Hospital
General and Thoracic Surgery, Jefferson Medical College Hospital
Fellowship
American Cancer Society
Trainee in Cardiovascular Surgery of the National Heart Institute, Thomas Jefferson University Hospital
Board Certification
General Vascular Surgery
Thoracic Surgery
General Surgery
University Appointments
Lecturer, Jefferson College of Population Health
Clinical Professor of Surgery, Sidney Kimmel Medical College
Teaching
Introduction to Healthcare Quality & Safety
Biography
In January 2016 Dr. Stanton N. Smullens stepped down as Medical Director of Network Performance and Quality of the Delaware Valley Accountable Care Organization (DVACO). Prior to this position, he was Chief Medical Officer of the DVACO from 2013 to 2015 and the precedent Jefferson Health System from 1997 to 2014.
Dr. Smullens received his undergraduate education at Harvard College and earned his medical degree from Jefferson Medical College (now Sidney Kimmel Medical College) where he was a member of Alpha Omega Alpha. He is a Clinical Professor of Surgery at Sidney Kimmel Medical College and is board certified in General, Thoracic and Vascular Surgery. He is also currently a lecturer in the Jefferson College of Population Health. He was Founding President and CEO of JeffCare, the Physician Hospital Organization of Thomas Jefferson University Hospital. He has been President of the Medical Staff of Thomas Jefferson University Hospital and President of the Jefferson Alumni Association. His portrait was presented to the University in 2010. He is a member of many local and national medical societies and has published widely in the medical literature.
In 2002 Dr. Smullens was appointed to the eleven-person Pennsylvania Patient Safety Authority (PSA) Board as part of the Mcare Law (Medical Care Availability and Reduction of Error Act). He was elected Vice Chairman of the Authority in 2002 and completed his term on the PSA Board on June 30, 2004. He was reappointed to the Authority in January 2005 and has been re-elected Vice Chair, a position he currently holds. He served as the Acting Chair from 2011 until March of 2013. He was appointed to the Advisory Board of the Health Law Institute of Drexel Kline School of Law in April 2016. In June 2018, Dr. Smullens was appointed Chair of the Pennsylvania Patient Safety Authority.