Jeffrey L. Benovic, PhD
Thomas Eakins Endowed Professor
Co-Director, T32 Cellular, Biochemical, & Molecular Sciences Training Program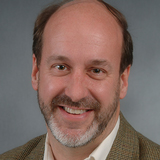 Contact
233 S. 10th Street
926 BLSB
Philadelphia, PA 19107
215-503-4607
215-503-5393 fax
Jeffrey L. Benovic, PhD
Thomas Eakins Endowed Professor
Co-Director, T32 Cellular, Biochemical, & Molecular Sciences Training Program
Expertise & Research Interests
The Benovic laboratory studies the molecular and cellular basis of G protein-coupled receptor (GPCR) signaling with a primary focus on the biochemistry and cell biology of GPCR kinases (GRKs) and arrestins and understanding how dysregulation of GPCRs and G proteins contributes to the development of disease. We have significant experience studying arrestin-mediated regulation of GPCRs, such as the β2-adrenergic receptor (β2AR) and the chemokine receptor CXCR4. This work has involved extensive characterization of the mechanisms involved in receptor phosphorylation and arrestin binding, the structural basis for GRK and arrestin interaction with GPCRs, and how these processes regulate signaling and trafficking. We have also developed strategies to bias GPCR signaling with our initial efforts focused on the use of peptides and small molecules to mediate biased signaling through the β2AR. In addition, we study the role of Gq signaling in airway disease and uveal melanoma and are currently trying to develop inhibitors to treat these diseases. Overall, we utilize a variety of strategies in our work including biophysical approaches, biochemical and genetic analysis, and molecular and cellular biology. There are currently five primary areas of research in the lab.
G protein-coupled receptor kinases. Use biophysical approaches to understand the structures of GRKs in complex with other proteins such as GPCRs and calmodulin. We also study the role of GRK mutations in the development of disease.
Role of arrestins in G protein-coupled receptor regulation. Current efforts are focused on: 1) elucidating the role of a family of arrestin domain containing (ARRDC) proteins in GPCR trafficking and signaling and 2) using biophysical approaches to study the structure and dynamics of β-arrestin interaction with GPCRs.
Biased signaling. Collaborative efforts have identified a number of small molecules that can function as either biased agonists or biased allosteric modulators of the β2AR. These molecules provide an opportunity to yield insight on the structures and dynamics that control selective protein interactions with GPCRs and are currently being pursued in the context of airway disease (for Gs bias) and heart failure (for β-arrestin bias).
Regulation of CXCR4 function. CXCR4 has served as an important model for understanding the mechanisms linking GPCR phosphorylation, signaling and sorting. Current efforts are focused on understanding the function of CXCR4 in WHIM Syndrome and cancer metastasis.
Uveal melanoma. Current efforts involve understanding the role of mutant G protein signaling in uveal melanoma and developing strategies to treat this disease.
Education
PhD, Biochemistry, Duke University - 1986
BS, Biochemisty, Pennsylvania State University - 1976
Fellowship
Howard Hughes Medical Institute Research Fellow, 1987-1989
Most Recent Peer-Reviewed Publications
Academic Appointments
Research Fellow, Department of Medicine, Duke University, 1986-1989
Assistant Professor, Fels Institute for Cancer Research, Temple University, 1989-1991
Associate Professor, Department of Pharmacology, Thomas Jefferson University, 1991-1995
Leader, Cancer Cell Biology and Signaling Program, SKCC, 1993-2013
Professor, Department of Biochemistry & Molecular Pharmacology, Thomas Jefferson University, 1995-1996
Professor and Vice Chair, Department of Microbiology & Immunology, Thomas Jefferson University, 1996-2005
Director, Molecular Pharmacology & Structural Biology PhD Program, Thomas Jefferson University, 1998-2008
Professor and Chair, Department of Biochemistry & Molecular Biology, Thomas Jefferson University, 2005-2017
Associate Director of Education, SKCC, 2015-2019
Thomas Eakins Professor, Department of Biochemistry & Molecular Biology, Thomas Jefferson University, 2013-present
National Institutes of Health Research Training grant award, 1981-1984 
Established Investigator, American Heart Association, 1994-1999
Editorial Board, Receptors and Signal Transduction, 1991-2012
Editorial Board, Journal of Biological Chemistry, 1995-2000
Editorial Board, Molecular Pharmacology, 1998-present
Editorial Board, Molecular Endocrinology, 2002-2003
Editorial Board, Journal of Cell Biology, 2004-2016
Editorial Board, Cell, 2009-2020
Associate Editor, Biochemistry, 2001-2015
Advisory Board, Trends in Pharmacological Sciences, 2021-present
Member, Publications Committee, ASBMB, 2011-2014
Member, Finance Committee, ASBMB, 2013-2014
Member, ASBMB Council, 2013-2014
Member, American Association for the Advancement of Science
Member, American Society for Biochemistry and Molecular Biology
Member, American Society for Pharmacology and Experimental Therapeutics
Member, Southeastern Pennsylvania AHA Review Committee, 1991-1996
Member, NIH Pharmacology Study Section, 1996-2000
Member, NIH Training and Workforce Development Study Section, 2014-2018
Member, NIH Molecular and Integrative Signal Transduction Study Section, 2019-2023
ISI Highly Cited Researcher in Biology and Biochemistry
NIH MERIT Award, 2006-2016
NIH Outstanding Investigator Award, 2017-2022
Patent