David J. Whellan, MD, MHS, FACC, FAHA
Center Director, Jefferson Clinical Research Institute
Professor
James C. Wilson Professor of Medicine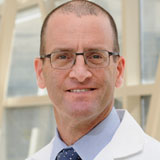 Contact
1015 Chestnut Street
Suite 317
Philadelphia, PA 19107
215-955-2636
215-503-7420 fax
David J. Whellan, MD, MHS, FACC, FAHA
Center Director, Jefferson Clinical Research Institute
Professor
James C. Wilson Professor of Medicine
Education
Medical School
MD, Washington University School of Medicine
Master Health Science in Clinical Research, Duke University
Residency
Hospital of University of Pennsylvania (HUP)
Fellowship
Clinical Cardiology, Duke University Medical Center
Publications
Scopus Feed has no publications.
Board Certification
Internal Medicine
Cardiovascular Disease
Hospital Appointment
Thomas Jefferson University Hospital
Expertise & Research Interests
Dr. Whellan is the Principal Investigator of Jefferson Regional Clinical Center for the NIH HF Network, one of 9 centers across the United States selected to participate in a series of novel heart failure clinical trials. In addition, he serves as the Associate Provost for Clinical Research at Thomas Jefferson University and Associate Dean for Clinical Research at Sidney Kimmel Medical College.
He has authored over 175 peer-reviewed articles, reviews, abstracts, and book chapters on cardiomyopathy; and is an associate editor for the Journal of the American College of Cardiology Heart Failure journal.