Maromi Nei, MD
Professor
Vice Chair, Faculty Affairs and Diversity
Program Director, Epilepsy Fellowship Program
Program Director, Neurophysiology Fellowship Program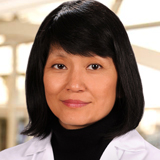 Contact
901 Walnut Street
Suite 400
Philadelphia, PA 19107
215-955-1222
215-955-0606 fax
Maromi Nei, MD
Professor
Vice Chair, Faculty Affairs and Diversity
Program Director, Epilepsy Fellowship Program
Program Director, Neurophysiology Fellowship Program
Education
Medical School
University of Texas Health Science Center 
Residency
Hospital of University of Pennsylvania (HUP) 
Fellowship
Thomas Jefferson University Hospital                  
Publications
Board Certification

American Board of Psychiatry and Neurology
American Board of Psychiatry and Neurology, Clinical Neurophysiology
American Board of Psychiatry and Neurology, Epilepsy
Hospital Appointment
Thomas Jefferson University Hospital
Methodist Hospital Division of Thomas Jefferson University Hospital
Research & Clinical Interests
Dr. Nei has conducted research regarding multiple clinical aspects of epilepsy, including epilepsy surgery and surgical outcome, dietary treatment of epilepsy, and maternal-fetal effects of seizures. One of her primary areas of research has focused on the effects of seizures on the autonomic nervous system, investigating the pathophysiology of sudden unexpected death in epilepsy, and the clinical consequences of seizures. She regularly collaborates with other researchers both in the US as well as internationally. She has expertise in the treatment of adolescents and adults with epilepsy, women's issues in epilepsy, evaluation for epilepsy surgery, and evaluation of transient loss of consciousness, including the evaluation of seizure versus syncope.

Other Expertise
Dr. Nei serves as Jefferson's Director of the Epilepsy and Clinical Neurophysiology Fellowship programs. She is highly interested in medical education and regularly mentors medical students, residents, and fellows in neurology. In addition, she is active in epilepsy education as an invited speaker and session chair for various topics of epilepsy at local, regional, and national meetings. Patient education is another important focus, and she speaks on a regular basis at education seminars for the Epilepsy Foundation of America.
As the Vice-Chair for Faculty Affairs and Diversity for the Department of Neurology, she is highly involved in the mentorship of faculty members, recruitment, and the department's diversity efforts.
She also serves on the editorial board of the Epilepsia and Journal of Neurology and Neurophysiology. She is a regular peer reviewer for several journals, including Neurology, Lancet Neurology, Annals of Neurology, Epilepsia, Pediatrics, Epilepsy Research, Seizure, and several other journals. Dr. Nei has also served as an invited research grant reviewer for national and international grant awards and is an active member of the American Academy of Neurology and American Epilepsy Society.