Jennifer Tinker, PhD
Clinical Associate Professor
Clinical Director, Neuropsychology
Director, Neuropsychology Clinical Training Program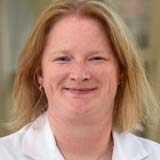 Contact
901 Walnut Street
Suite 400
Philadelphia, PA 19107
215-955-1111
215-503-9475 fax
Jennifer Tinker, PhD
Clinical Associate Professor
Clinical Director, Neuropsychology
Director, Neuropsychology Clinical Training Program
Education
PhD, Clinical Psychology - Drexel University
MS, Clinical Psychology -  Drexel University
Clinical Psychology, Neuropsychology - Long Island Jewish Medical Center 
Post Doctoral Fellowship, Neuropsychology - Baltimore Vetrans Administraton Medical Center 
Publications
Scopus Feed has no publications.
Research & Clinical Interest
Dr. Tinker provides comprehensive neuropsychological assessments for adults and adolescents to evaluate changes in cognition and behavior in a wide range of neurologic disorders, including epilepsy, stroke, brain injury, Alzheimer's disease, other forms of dementia, and psychiatric disorders. Her current research interests include psychogenic non-epileptic seizures (PNES) and cognitive outcomes following neurosurgery in epilepsy.
Keywords/Focus
neuropsychology, epilepsy, cognitive disorders, psychogenic non-epileptic seizures, dementia