David A. Wenger, PhD
Professor Emeritus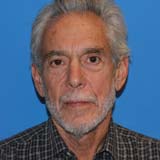 Contact
1020 Locust Street
Room 394
Philadelphia, PA 19107
215-955-1666
215-955-9554 fax
David A. Wenger, PhD
Professor Emeritus
Education
PhD, Temple University - School of Medicine, Biochemistry 
Publications
Board Certification
Licensure, CLIA, American College of Medical Genetics, American Board of Medical Genetics
Clinical Biochemical Genetics and Clinical Molecular Genetics
Research & Clinical Interests
Krabbe disease (KD) is an autosomal recessive lysosomal disorder caused by the deficiency of galactocerebrosidase (GALC) activity. This results in a severe, fatal disorder primarily affecting young children. While most patients die by 3 years of age, later onset forms, including adults are also diagnosed with KD. This laboratory has diagnosed nearly 400 patients of all ages with KD. We were the first laboratory to purify GALC and clone the GALC cDNA and gene. In addition to human patients with KD, there are three naturally occurring animal models with low GALC activity. Their GALC genes have also been cloned in this laboratory and the mutations causing the low GALC activity have been determined. We have identified nearly 60 mutations causing KD in the human patients available to us. At present we are developing methods to treat KD, starting initially with the animal models. We have placed human and mouse cDNAs into several viral vectors including retroviral, adeno-associated viruses, lentivirus and SV40. We have successfully transduced oligodendrocytes from the twitcher mice model with viral vectorrs containing human GALC cDNA and corrected them to a normal phenotype. We are now starting in vivo studies in mice. We have given the canine model bone marrow transplants and seen an amelioration of clinical features. At present we are investigating the role of growth factors and substrate inhibitors on the onset of symptoms in the mouse models. This studies will lead to a better understanding of the role of GALC in producing healthy myelin and provide information that will lead to effective treatment for this severe genetic disease.
Other Expertise
In addition to research related to specific genetic diseases, such as Krabbe disease and Niemann-Pick type C, Dr. Wenger directs the largest lysosomal storage diseases (LSD) testing laboratory in the world. LSD are a group of genetic disorders cause by mutations in genes that code for proteins required for the lysosomal catabolism of naturally occurring carbohydrates, proteins, and lipids. About 35 such disorders have been defined and over 20 are diagnosed in this laboratory. Samples are sent to this laboratory from around the world for help in diagnosing a patient with certain symptoms, for carrier testing and for prenatal testing. Most diagnostic tests are enzyme-based but others require the use of specific antibodies, tissue extraction, radio-labelled lipid loading or molecular analysis for known mutations. The experience of the research laboratory is brought to diagnostic laboratory in the form of new test development, and interesting patients can be studied in the research laboratory to help answer important questions regarding protein structure and function.
Academic Appointments (1997-present)
Jefferson Medical College, Philadelphia, PA. September 1986 - November 1998, Professor of Medicine (Medical Genetics), and Biochemistry and Molecular Pharmacology
Director, Lysosomal Diseases Testing Laboratory. 1974-present
Other Activities (1997-present)
Scientific Advisory Committee of the National Tay-Sachs and Allied Diseases Association
Advisor - United Leukodystrophy Foundation, Inc.
Editorial Board of Molecular Genetics and Metabolism (1991-present)
Scientific Advisory Board of the National Mucopolysaccharidosis Society
Scientific/Medical Advisory Committee of the Canavan Disease Foundation
Program Committee-American Society of Human Genetics (1994-1997)
NIH Board of Scientific Counselors; review of Intramural Research Programs at NIH, October 1997
Working Group of NIGMS Human Genetic Cell Repository, 2001-2004
Industrial Relevance
While individual Lysosomal Storage Diseases are relatively uncommon, as a group they make up about 1-5000 births in the United States. They represent a good model system, and they are the first group of diseases with FDA approved enzyme replacement therapy. Also, bone marrow transplantation is considered to be an accepted treatment for some disorders at this time. This will require early diagnosis before severe neurological damage has occurred. Many companies consider LSD the prototypes for other genetic diseases that they hope to treat in the future.