Geno J. Merli, MD
Professor
Senior Vice President
Associate Chief Medical Officer
Co-Director, Jefferson Vascular Center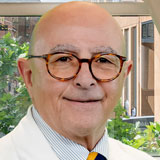 Contact
111 S. 11th Street
Gibbon Building, Suite 6210
Philadelphia, PA 19107
215-955-8304
215-503-4983 fax
Featured Links
Geno J. Merli, MD
Professor
Senior Vice President
Associate Chief Medical Officer
Co-Director, Jefferson Vascular Center
Education
Medical School
Sidney Kimmel Medical College at Thomas Jefferson University
Residency
Thomas Jefferson University Hospital
Publications
Board Certification
Hospital Appointment
Thomas Jefferson University Hospital
Awards & Honors
Philadelphia Magazine's Top Docs 2022, 2021, 2021, 2019, 2018, 2017, 2016, 2015, 2014, 2013, 2012, 2011, 2010
Expertise & Research Interests
Medical Vascular Diseases
Anticoagulation Therapy
Preoperative Evaluation
Biography
Geno J. Merli, is a board-certified specialist in Internal Medicine, is Co-Director of the Jefferson Vascular Center, Thomas Jefferson University and Senior Vice President & Associate Chief Medical Officer at Thomas Jefferson University Hospital. Dr Merli received his medical degree from Jefferson Medical College and completed his residency in rehabilitation medicine and internal medicine at Thomas Jefferson University Hospital.
Dr Merli is a nationally recognized expert in the areas of prophylaxis for and management of deep-vein thrombosis and pulmonary embolism (DVT/PE), as well as for the medical consultation of surgical patients. His research interests have focused on prophylaxis for DVT/PE and the management of DVT in medically ill patients, total joint replacement, trauma, and high-risk cancer patients.
Dr. Merli serves on the editorial board of Hospitalist News.  He is the Editor-in-Chief of Hospital Practice.  He is also a reviewer for the New England Journal of Medicine, Archives of Internal Medicine, Annals of Internal Medicine, Chest, Vascular Medicine, Journal of Thrombosis & Haemostasis, and Journal of Thrombosis & Thrombolysis.  He is co-editor, with Howard H. Weitz, M.D., of the 3rd edition of Medical Management of the Surgical Patient, and Co-Chairs the Jefferson-Mayo Clinic national course on the perioperative care of the surgical patient with medical problems.  In addition, Drs. Merli and Weitz, present an innovative program called "Consult Guys" at the Annual American College of Physicians Meeting and monthly on Annals of Internal Medicine website.
Dr Merli is a Master of the American College of Physicians.  He is a Fellow of the Society of Hospital Medicine and Society of Vascular Medicine.   He is a member of American Venous Forum, the Society of Hospital Medicine, the International Society of Thrombosis and Haemostasis, Society of Vascular Medicine, current Treasurer of the Pulmonary Embolism Response Team Consortium (PERT), and Anticoagulation Forum.