2nd Annual International Neurodiversity & The Built Environment Symposium: Immersive Experiences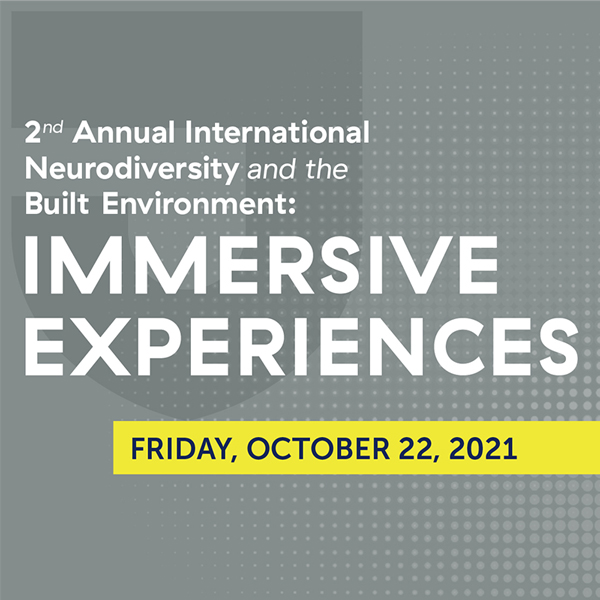 2nd Annual International Neurodiversity & The Built Environment Symposium: Immersive Experiences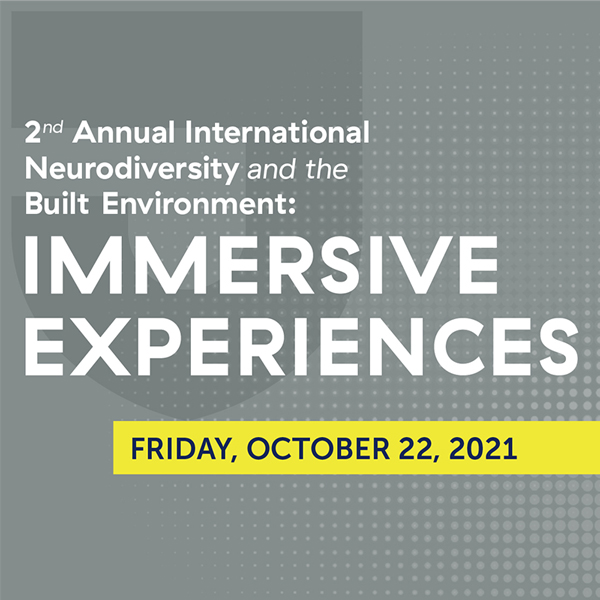 Thank you for attending this year's Neurodiversity Symposium. We hope you enjoyed the inspiring day and we're already looking forward to next year. Take time to watch this year's sessions below.
Building upon last year's symposium, Neurodiversity: Building Community and Rethinking the Built Environment, this year's dialogue focuses on immersive experiences, responsive environments, spatial interactions, and experimental evaluative and physiological measuring tools and criteria. It also includes advocacy, spatial and social guidelines, and bottom up and organic initiatives. 
These serial events are intensely cross-disciplinary and aim towards critical interactions addressing all-inclusive ways for inhabiting and perceiving our environments. They aim to stimulate international dialogue amongst designers, artists, medical field experts, tech companies, educational institutions, self-advocates and caregivers. 
Introductions
Stephen K. Klasko
Barbara Klinkhammer
Mark L. Tykocinski
Panel Sessions
Panel Discussion Moderators
Severino Alfonso
Wendy J. Ross
Loukia Tsafoulia