John D. Pierce Jr., PhD
Program Director of Psychology/Biopsychology
Professor of Psychology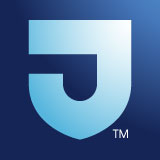 Contact
4201 Henry Avenue
Philadelphia, PA 19144
John D. Pierce Jr., PhD
Program Director of Psychology/Biopsychology
Professor of Psychology
Education
PhD, Psychobiology, University of Florida (1989)
MA, University of Nevada Reno (1985) 
BS, St. Joseph's University (1981)
Biography
Dr. Pierce has been at Jefferson University East Falls campus since 1998. He earned a PhD in Psychobiology from the University of Florida in 1989, an MA from the University of Nevada Reno in 1985, and a BS from St. Joseph's University in 1981. His postdoctoral research was at the University of Pennsylvania and affiliated institutions from 1989 to 1998.
Dr. Pierce's research interests are in the field of sensory perception, and he has authored over 50 published papers. Most recently, he was involved in a federally-funded research program through the Laboratory for Engineered Human Protection. In this role, Dr. Pierce conducted sensory psychophysical investigations of fabrics for potential use in military garments. He recently completed working on a global study of cross-cultural differences in olfactory sensitivity, a project involving participants from 30 different countries.
Dr. Pierce was honored to be the recipient of the Philadelphia University President's Award for Excellence in 2010.