Linda G. Fleisher, PhD, MPH
Lecturer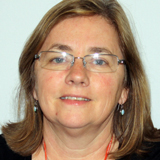 Contact
901 Walnut Street
10th Floor
Philadelphia, PA 19107
215-503-0174
215-923-7583 fax
Linda G. Fleisher, PhD, MPH
Lecturer
Research & Practice Interests
Health Communications and Public Health
Consumer Informatics
Health Disparities
Health Education/Communication Interventions
Community-Participatory and Dissemination Research
Public Health Program Planning and Evaluation
Digital Health
Implementation and Dissemination of Evidence-Based Intervention Programs
Implementation Research
Health Promotion
Diabetes Management
Fundamentals of Epidemiology
Advanced Epidemiology
Geo-based Information Systems (GIS) Mapping Cancer Control
Cancer Treatment and Clinical Trials
Surviorship
Education
PhD, Temple University
MPH, Temple University
BA, West Chester State College
Publications
Scopus Feed has no publications.
University Appointment
Lecturer, Jefferson College of Population Health
Teaching
Program Planning, Implementation & Evaluation
Biography
Dr. Linda Fleisher's research is unique, bridging the fields of health communications and public health, with an emphasis on consumer informatics, health disparities, health education/communication interventions and community-participatory and dissemination research. Her primary areas of expertise include public health program planning and evaluation, health disparities, digital health, implementation and dissemination of evidence-based intervention programs and implementation research. Her research spans the continuum of care from health promotion, diabetes management, cancer control, cancer treatment and clinical trials and survivorship.
Currently, Dr. Fleisher is Senior Scientist at the Research Institute of the Children's Hospital of Philadelphia and Adjunct Associate Research Professor at Fox Chase Cancer Center and Perelman School of Medicine, University of Pennsylvania. She is currently leading funded research in many of the previously described areas as well as multi-state health disparities network. In addition, Dr. Fleisher leads a digital health initiative focused on translating our knowledge of evaluation and evidence to health app developers, distributors and consumers to ensure that the explosion of mobile health tools are evidence-based and their impact on health improvement are validated. 
Dr. Fleisher has over 30 years of experience in public health. She was Project Director and Principal Investigator for the National Cancer Institute's Cancer Information Service in the tri-state area for over 17 years, serving over 500,000 consumers and building a network of community-based and public health programs. Building on this program, she developed a portfolio of pragmatic research focused on designing and implementing multi-media educational interventions through this service. She founded Fox Chase Cancer Center's Patient Resource Education Center in 2000, which is one of the first multi-media patient education programs at a comprehensive cancer center as well as the Office of Health Communications and Health Disparities in 2009. 
Dr. Fleisher earned her BA in Anthropology at West Chester University. She received her MPH and PhD in Public Health from Temple University. She has over 70 publications and has designed and implemented numerous workshops and professional development programs in adapting evidence-based interventions, cultural adaptation, health literacy and participatory research. She has and continues to serve on numerous local and national work groups, committees and advisory boards.