College
Population Health
Degree Earned
Master of Public Health
Call to Actions
Program Contact
Position:
Program Director
Program Contact
Position:
Assistant Program Director
Public Health is an interdisciplinary field of study and practice with three primary goals:
address pressing and emerging threats to health and well-being; 
prevent illness, disease and injury; and 
promote and protect human health. 
In achieving these goals, public health emphasizes social justice, supports human rights and respects the dignity of individuals and the integrity of communities.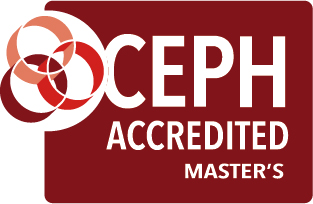 The Jefferson College of Population Health (JCPH) offers a Master of Public Health (MPH) degree, which is nationally accredited through the Council on Education for Public Health (CEPH). Students develop competencies in several key public health areas: health behavior and social sciences, biostatistics, environmental health, epidemiology, policy and advocacy, program planning, implementation and evaluation, and others. The interdisciplinary curriculum stresses leadership skills, systems thinking, health communication, global health, and cultural humility and competency. JCPH also offers a Graduate Certificate in Public Health, which provides students with the foundational knowledge and skills for public health practice.
Public health professionals track disease outbreaks, conduct community health assessments, plan health education programs and direct campaigns to reduce risk factors that foster chronic health conditions like heart disease and diabetes. They develop and advocate for policies, both public and private, that reduce harmful environmental exposures and that provide increased access to preventive health services for underserved populations. Many engage in public health research and support multi-cultural global health initiatives here and abroad.
Public health professionals take the lead in local, state and federal health agencies, community health centers and hospitals, non-governmental health organizations (NGOs), schools and universities, professional health agencies, health insurance companies and other related businesses.
Program Audiences
Public health students come from a variety of fields and have included:

Recent college graduates with majors in natural or social sciences, including pre-med or other pre-professional students seeking an educational experience during their gap or glide year
Not-so-recent college graduates with relevant work experience wishing to enhance their health-related career or make a career change
Students currently enrolled in a professional program (medicine, law, pharmacy, social work) who wish to earn an additional degree in public health as part of a dual degree program

Health or related professionals working in government, community health organizations, non-profits, healthcare settings, health insurance companies, the pharmaceutical industry and academic institutions
Pathways to Completion
The Public Health program is flexible, tailored, and high touch. We are prepared to support students who want to be public health practitioners and those who want to move into health care, law, government, or policy. Students can complete the program on a part-time basis or in as little as one academic year.  
Jefferson offers several pathways for students to complete an MPH:
Concentrations
The MPH program offers four engaging concentration options. Each concentration offers elective course options that address specific competencies. Students are encouraged to complete their Clerkship-Applied Practice Experience and Capstone-Integrated Learning Experience on topics related to their concentration. Students in each concentration take 6 elective courses.
Public Health Analytics focuses on bolstering students' epidemiological and statistical expertise through advanced coursework giving students the ability to collect, analyze, interpret and visualize data.
Public Health Policy & Advocacy gives students the skillset to promote public health policy at the local, state, federal and international levels.
Healthcare Quality & Safety focuses on integrating public health knowledge and skills in the clinical space. This concentration is particularly of interest to students currently in or intending to enter the medical field.
Public Health Practice (Generalist) concentration gives students the most freedom to choose electives that appeal to them. Academic advisors will support students in determining which electives support their career goals.
Admissions Considerations
Baccalaureate degree with a competitive GPA from an accredited institution