James B. Couch, MD, JD, FACPE
Lecturer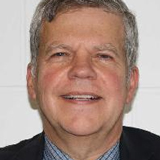 Contact
901 Walnut Street
10th Floor
Philadelphia , PA 19107
James B. Couch, MD, JD, FACPE
Lecturer
Research & Practice Interests
Healthcare Quality & Patient Safety
Medical Legal Risk Management
Clinical & Population Health Analytics
Medical Artificial Intelligence & Machine Learning 
Education
MD, University of Pennsylvania
JD, Indiana University 
Publications
Scopus Feed has no publications.
Additional Publications
Couch JB. Cohen A. Identifying and balancing provider contributions when developing an ACO Shared Savings Distribution Methodology; BNA's Healthcare Policy Report; Bloomberg Bureau of National Affairs; New York Sept. 2016.
Couch JB. How to use electronic health records to achieve the Quadruple Aim; JAMA Internal Medicine. 2013; 173(3): 250.  
Couch JB. Value-Based Purchasing at 25: Looking Back and Looking Forward; appearing in Edelheit, J and Stephano, RM, Engaging Wellness—Corporate Wellness Programs that Work; Palm Beach, FL, 2012. 
TEACHING
Analytics Leadership
Population Health Analytics for Employers
Population Health Law for Employers 
Biography
Dr. Couch has almost 40 years of accomplishments in healthcare delivery and management with an emphasis on evaluating and managing health IT systems to improve the demonstrable quality, safety, and value of health care delivery. His work in value-based purchasing, and what is now called accountable care, dates to the 1980s.
His most notable accomplishments have been in the use of Advanced Clinical, Care Management and Population Health Management Analytics Systems. He conceived and led an unprecedented prospective, double blind, randomized controlled clinical trial which demonstrated the 707% ROI of an advanced clinical decision support and care management fulfillment system for the reinsured health plan of a leading academic health system (the University Hospitals Case Medical Center and Health System in Cleveland). Three months following publication of this study in a leading peer-reviewed journal, Aetna purchased the company owning this system for $400 million. He also helped to introduce, to present, and to position the company possessing the technological products which now serve as the core analytics engine for optimizing the quality of care delivered to 12 million Humana members.
Dr. Couch was the first to publish on value-based purchasing (VBP) in 1987. In 1988, he coauthored with Deputy Editor, David Nash, MD, MBA, an editorial on VBP in the Annals of Internal Medicine, introducing value-based purchasing for the first time in a leading peer-reviewed medical journal. Dr. Couch worked extensively in value-based purchasing (VBP) in his roles as the Chief Medical Quality Officer at a leading university health system, at two "Big 5" health insurers and a "Big 4" Professional Services Firm, and as Chief Medical Officer for the American Division of the world's largest reinsurance company. He conceived and led projects to promote value-based purchasing with medical and hospital leaders, insurers and employers in Cincinnati, San Francisco, and Pittsburgh. He has authored and edited four major books on quality, safety & risk management.
In 1992, Dr. Couch was the first physician in the country trained at Motorola University in Six Sigma Process Improvement methodologies by Dr. Mikel Harry, Co-Founder of the Six Sigma Process Improvement Methodology. He was the first physician that same year to apply these process and outcome improvement methods to a large financial services organization (the Travelers Insurance Company where he was its Chief Quality Officer). His team uncovered $55 million in waste due to preventable defects identified in its 487 step health claims payment process.
From 1992 through 1994, Dr. Couch was also the only physician Senior Examiner for the Malcolm Baldrige National Quality Award. During that time, he began work with the Associate Director and others at the Baldrige Office at NIST to develop Healthcare Criteria for the Award. Dr. Couch has advised two National Coordinators for Health Information Technology (ONC), the National Academy of Medicine, the Agency for Healthcare Research and Quality (AHRQ) and the Bipartisan Policy Center (BPC) on how to use Health IT to improve care quality and population health, while decreasing costs and medicolegal liability—the Quadruple Aim, the subject of his fourth book.
He has taught health policy, quality improvement, patient safety, medical risk management and value-based purchasing at Penn's Medical and Wharton Schools, Johns Hopkins, Cornell, NYU's Business and Public Policy Schools, SUNY's Watson School of Engineering, UConn, Jefferson's College of Population Health, Harvard, Yale and Oxford Universities (St. Edmund's Hall, Wolfson and Green-Templeton Colleges). Since 2010, Penn has awarded each year the James B. Couch, MD Prize to the Senior Medical Student who has made the greatest academic, professional, and scholarly research contributions in the joint fields of Medicine and Business.
Dr. Couch's education includes a BA Degree awarded Summa Cum Laude from the Social and Behavioral Sciences Honors Program at the Ohio State University, a JD (Doctor of Jurisprudence) from the Maurer School of Law at Indiana University (where he also completed pre-med studies), and an MD from the University of Pennsylvania's Perelman School of Medicine.