Brian Glynn, MSHQS, RRT
Lecturer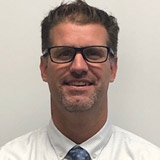 Contact
901 Walnut Street
10th Floor
Philadelphia, PA 19107
215-503-0174
215-923-7583 fax
Brian Glynn, MSHQS, RRT
Lecturer
Research & Practice Interests
Data Analytics
Healthcare Information Technology (HIT)
Quality & Safety
Education
MS, Thomas Jefferson University
Publications
Scopus Feed has no publications.
University Appointments
Lecturer, Jefferson College of Population Health
Director, Enterprise Analytics, Thomas Jefferson University Hospital
Teaching
Data Presentation Architecture
Biography
Brian Glynn is the Director of Enterprise Business Intelligence at Thomas Jefferson University Hospital. He is an innovative healthcare professional, emerging thought leader in data and analytics, and possesses a strong commitment to team dynamics.  Skilled in Healthcare Information Technology (HIT), quality and safety improvement methodologies, and clinical operations. He obtained a Master's Degree in Healthcare Quality and Safety from Jefferson's College of Population health.  Currently his team is installing the Epic EMR and integrating QLikSense as the primary business intelligence tool across the Jefferson enterprise.