Willie (Billy) H. Oglesby, PhD, MBA, MSPH, FACHE
Dean
Associate Professor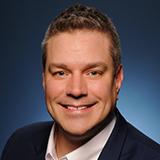 Contact
901 Walnut Street
10th Street
Philadelphia, PA 19107
215-955-6648
866-330-2654 fax
Willie (Billy) H. Oglesby, PhD, MBA, MSPH, FACHE
Dean
Associate Professor
Research & Practice Interests
Healthcare Reform & Value-Based Financing in the U.S. and Globally
Social Determinants of Health
Economic Evaluation of Interventions
Digital Health Technology Development and Assessment 
Leadership Development in Healthcare
Education
Advanced Finance Progam, The Wharton School, University of Pennsylvania
PhD, University of South Carolina
MBA, Kent State University
MSPH, University of South Carolina
BSBA, University of South Carolina

Publications
Teaching
Comparative Health Systems
U.S. Healthcare Financing & Reimbursement
Systematic Reviews & Analysis
Health Policy Analysis & Development
Integrative Research Seminar
Biography
Dr. Willie H. (Billy) Oglesby is the Dean of the Jefferson College of Population Health where he leads all functions of the College, including program growth and evaluation, enrollment management, faculty development and oversight, research expansion, alumni engagement, and student support services. He also works with key leaders across the growing Jefferson enterprise and with stakeholders locally, nationally, and globally to develop new academic initiatives that promote healthcare quality and patient safety, improve operational effectiveness and efficiency, and advance public and population health.
Dr. Oglesby has worked on a career total of nearly $40M in external funding, including over $10M as Principal Investigator (PI) or Co-PI in a variety of population health areas, including substance abuse, sexual and reproductive health, lifestyle medicine, health system science, interprofessional practice, and others. This work has been supported by federal agencies, state and local governments, foundations, and non-governmental organizations. He has given over 70 scientific and thought leadership presentations at scholarly and professional conferences and published 50+ journal articles, book chapters, and technical reports, including co- editing the seminal textbook in the field, Population Health: Creating a Culture of Wellness. He is also a reviewer for several leading scientific journals in his field and serves as Associate Editor of Population Health Management and the American Journal of Medical Quality.
Dr. Oglesby also holds leadership positions at the national level, serving as the President of the Association for Prevention Teaching & Research, Chair of the Healthy People 2030 Curriculum Taskforce, an Ex Officio Member of the Roundtable on Population Health Improvement at the National Academy of Medicine, an appointed public member on the Clinical Guidelines Committee at the American College of Physicians.  He is a Fellow of the Royal Society for Public Health (UK), Fellow of the American College of Healthcare Executives, and a Board Leadership Fellow at the National Association for Corporate Directors.
Dr. Oglesby is also active in the community. He is a former Court Appointed Special Advocate and Guardian Ad Litem (CASA/GAL) where he advocated for abused, neglected, and dependent children in the juvenile and family courts and in the foster care system. He is a Lifetime Member of the National Association for the Advancement of Colored People (NAACP), Lifetime Member of the National Action Network (NAN), Federal Club Member at the Human Rights Campaign (HRC), and a member of the President's Circle at Thomas Jefferson University.