Harm J. Scherpbier, MD, MS
Lecturer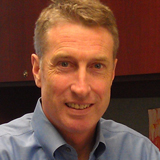 Contact
901 Walnut Street
10th Street
Philadelphia, PA 19107
215-503-0174
215-923-7583 fax
Harm J. Scherpbier, MD, MS
Lecturer
Research & Practice Interests
Health Informatics
Clinical Decision Support
Population Health Analytics
Healthcare Business Intelligence
Education
MD, University of Groningen (Netherlands)
MS, Erasmus University (Netherlands)
Publications
University Appointment
Lecturer, Jefferson College of Population Health
Teaching
Health Informatics & Population Health Analytics
Biography
Dr. Harm Scherpbier is Health IT Analyst and Physician Leader at Scherpbier.health, working with Health IT firms and healthcare provider organizations to set strategies for marketing and product direction—from concept development to concrete implementation.  Projects include EMR design, implementation and optimization, Population Health Management Systems, Health Data Exchange and interoperability, and Population Health Intelligence.   
Dr. Scherpbier is the Chief Medical Information Officer at HSX, the Philadelphia Region Health Information Exchange.
Dr. Scherpbier teaches Health Informatics & Population Health Analytics at the Jefferson College of Population Health. His educational style and philosophy emphasize hands-on, practical learning, teamwork, and collaboration and synergy with industry and market trends. 
Dr. Scherpbier previously was Chief Medical Information Officer at Main Line Health, a five-hospital Integrated Health Network near Philadelphia, PA, where he was responsible for the implementation of healthcare information systems and electronic patient records for physicians, nurses and other clinicians throughout the health system. He held positions in software engineering and product design and development at Siemens Health Services, CareScience, Aetna US Healthcare and SMS.
Dr. Scherpbier was born and raised in the Netherlands. He completed his medical training at the University of Groningen and his MS in Medical Informatics from the Erasmus University of Rotterdam.