Welcome Cabrini University Students
We are here for you.
Whether you're in your first year or your last, we can help create a pathway to degree completion.
With areas of study in architecture, business, design, engineering, fashion and textiles, health, science and social science, our professional education programs enable you to earn your degree in an interactive environment. At Jefferson, you will gain real-world experience and connections that prepare you to lead in your field of study.
20%
Join the nearly 20% of undergraduates who are transfer students at Jefferson. 
95%
More than 95% of our undergraduate students and more than 65% of our graduate students receive financial assistance.
97%
Undergraduates are employed, enrolled in a graduate program or completing military service.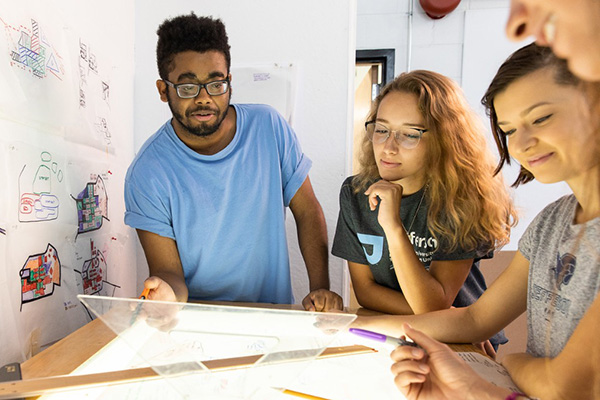 Undergraduate Admissions
For questions about transferring into an undergraduate program, please contact:
Lauren Deibler
Director, Transfer Admissions
267-838-9118
lauren.deibler@jefferson.edu
Graduate Admissions
For questions about transferring into a graduate program, please contact:
Leslie Hindman
Sr. Director, Graduate Admissions
267-768-8146
leslie.hindman@jefferson.edu