Entry-Level MS in Cardiovascular Perfusion
College
Center City Campus
College of Health Professions
Institute of Emerging Health Professions
Degree Earned
Program Length
21 months
Program Type
Prerequisites
Bachelor's Degree | See More
Call to Actions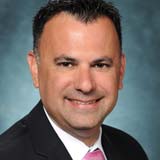 Program Contact
Position:
Program Director
Admissions Information
Admissions Requirements
To apply, submit an application along with a fee of $50 to Jefferson.
After submitting the application, you will receive instructions on how to submit the supporting application materials listed below through your online MyJefferson account. If you prefer, you may also mail your materials to:
Thomas Jefferson University
Graduate Application Document Processing
4201 Henry Avenue
Philadelphia, PA 19144
You will receive a MyJefferson identification number via email once you submit your application for admission. Be sure to include your name and MyJefferson ID on all documents that you mail to Jefferson.
U.S citizenship or permanent residency required. 
Supporting Materials
Transcripts
Submit official undergraduate and graduate transcripts from all regionally accredited institutions you have attended and/or from which you earned credit. Official transcripts can be sent electronically by the institution to enroll@jefferson.edu or mailed to the address above.
Letters of Recommendation
Submit two letters of reference that provide insight into your academic competence. References from college or university faculty members are recommended. You may request recommendations through your MyJefferson account.
Résumé
A current professional résumé is required.
Application Deadline
To beconsidered complete and eligible for review, all supporting materials must be received by the deadline.
Fall Application Deadline: January 15

Prerequisites
Before applying to Jefferson, you should review the prerequisites required for admission for your program of interest. Our admissions team is available to assist with questions and to provide guidance on your next steps.
Degree & GPA
GPA Requirement
A minimum 3.0 cumulative GPA is strongly recommended.
Degree Prerequisite
Applicants are required to have a Bachelor's degree from a regionally accredited institution prior to the start of the program.
Prerequisite Coursework
Applicants are required to complete the following prerequisite coursework at time of application at a regionally accredited institution.

| | |
| --- | --- |
| Courses | Credits |
| Biology with Lab | 8 |
| Chemistry with Lab | 8 |
| Physics with Lab | 4 |
| College level math (Calculus or Stats) | 3 |

Additional coursework in the following areas are recommended but not required: Anatomy & Physiology, Medical Terminology.
Prerequisite courses must be completed:
Within 5 years of application.
With a grade of a "C" or better. Courses taken pass/fail or courses without a letter grade will not satisfy the prerequisites.
Professional Observation Hours
Applicants must complete a minimum of one (1) shadowing experience with a certified cardiovascular perfusionist (CCP), fill out the shadowing experience template (PDF) and submit it to the admission department upon applying to the program. 
Applicants who have not already shadowed a perfusionist, in light of Covid-19 and the many restrictions in getting access to ORs, can satisfy this admission requirement by completing these two tasks: 
Watch the following video and submit an summary of what you have learned from it as it relates to the perfusion profession;
Interview a certified cardiovascular perfusionist (CCP) and submit a summary on how they became interested in perfusion, their prospective with regards to the future of our field, and how the utilization of evidence-based medicine can help better patient outcomes. Include in your summary the name, institution and contact information of the CCP interviewed. 
Technical Standards
Perfusion Technical Standards
Ability to observe and participate in classroom exchanges, demonstrations, experiments and other learning venues in the applicable laboratory discipline or in interdisciplinary didactic and clinical settings.
Ability to analyze, synthesize, solve problems and reach interpretive judgments.
Sufficient use of the senses of vision, hearing, somatic sensation and motor movement necessary to learn and perform applicable laboratory procedures and associated data management in the classroom, clinical or research setting.
Ability to communicate electronically, in writing and verbally with faculty, other students and professional colleagues with accuracy, clarity, efficiency and timeliness.
Sufficient cognitive and physical ability to comply with physical, chemical and biohazard precautions.
The technical standards of the Department do allow for the use of an assistive device (or devices), program time extensions or other forms of support necessary to accomplish the requirements of the program. Such accommodation must be requested in a timely manner, and must be documented, reasonable, appropriate and available to the Department and/or the student.
Questions
Contact us for more information about this program, how to apply for admission, and your application status.
Admissions
Phone: 215-951-2800
Email: enroll@jefferson.edu