Post-Professional MS in Cardiovascular Perfusion
College
College of Health Professions
Institute of Emerging Health Professions
Degree Earned
Program Length
5 semesters
Call to Actions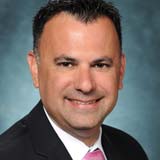 Program Contact
Position:
Program Director
Admissions Information
Admissions Requirements
To apply, submit an application along with a fee of $50 to Jefferson.
After submitting the application, you will receive instructions on how to submit the supporting application materials listed below through your online MyJefferson account. If you prefer, you may also mail your materials to:
Thomas Jefferson University
Graduate Application Document Processing
4201 Henry Avenue
Philadelphia, PA 19144
You will receive a MyJefferson identification number via email once you submit your application for admission. Be sure to include your name and MyJefferson ID on all documents that you mail to Jefferson.
U.S citizenship or permanent residency required. 
Supporting Materials
Transcripts
Submit official undergraduate and graduate transcripts from all regionally accredited institutions you have attended and/or from which you earned credit. Official transcripts can be sent electronically by the institution to enroll@jefferson.edu or mailed to the address above.
Letters of Recommendation
Submit two letters of reference that provide insight into your academic competence. References from college or university faculty members are recommended. You may request recommendations through your MyJefferson account.
Résumé
A current professional résumé is required.
Application Deadlines
To be considered complete and eligible for review, all supporting materials must be received by the deadline.
Fall Application Deadline: January 15
Prerequisites
Before applying to Jefferson, you should review the prerequisites required for admission for your program of interest. Our admissions team is available to assist with questions and to provide guidance on your next steps.
Degree & GPA
GPA Requirement
A minimum 3.0 cumulative GPA is strongly recommended.
Degree Prerequisite
Current Jeffferson senior students or alumni who completed the Graduate Certificate in Perfusion and Extracorporeal Technology.
Graduate with a BS or graduate certificate from an accredited AC-PE Perfusion program.
Questions
Contact us for more information about this program, how to apply for admission, and your application status.
Admissions
Phone: 215-951-2800
Email: enroll@jefferson.edu